Ready, Get Set, Party!
Formula 1 weekend has definitely got to be the best time to be in Singapore! The atmosphere leading up to the weekend when these million dollar turbo cars race through the veins of our little island city is absolutely amazing.
The best part of it all – I got to enjoy the weekend with my bestest friends.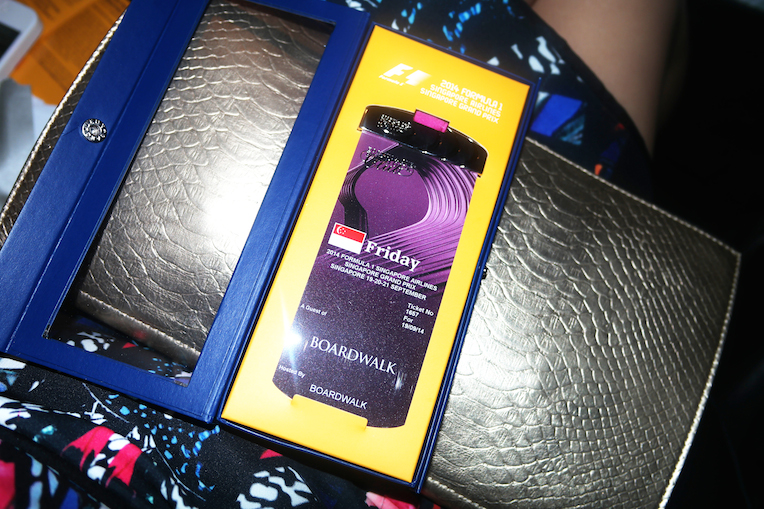 Ready, get set, the weekend begins!
Always happy to see my girls! Especially when Nura came back all the way from Amsterdam just for F1 weekend. Here we are, in the queue to read our palms. Ha, this secret shall die with us.
Up close with Caterham's car. It reminds me of Green Goblin's cosmic surfer!
My best Miley impression.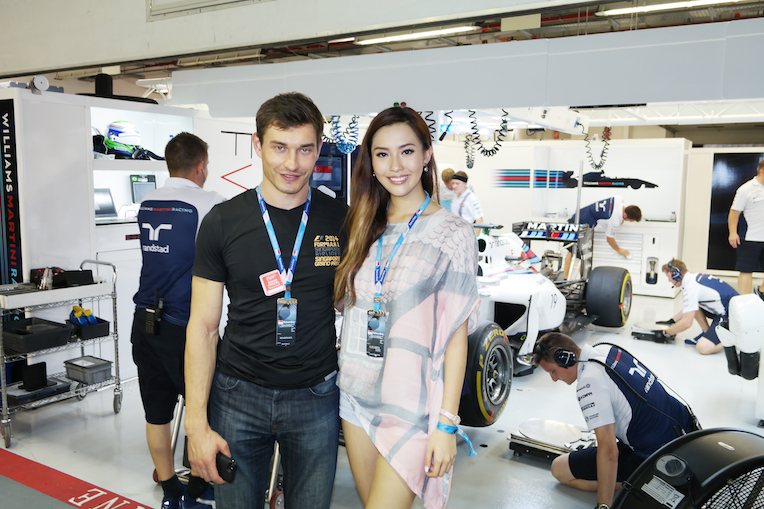 Sergey looking great in the F1 t-shirt he bought on that day itself!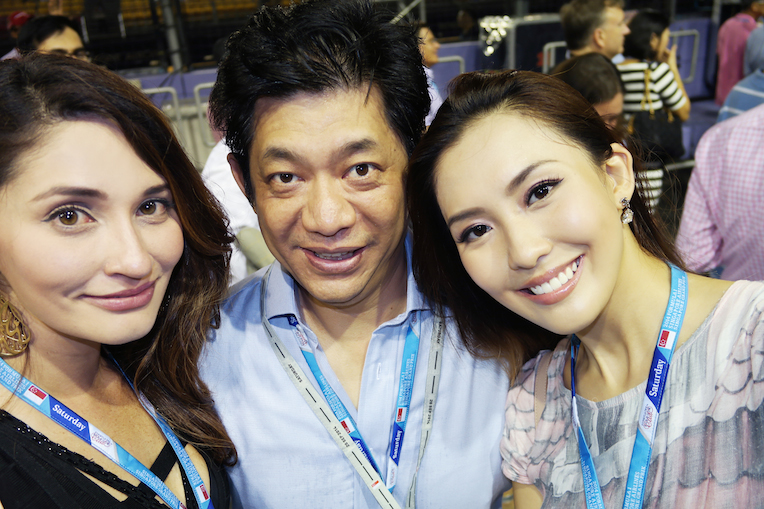 With Nura and Chris.
So, this is how the steering wheel of a Formula 1 car looks like.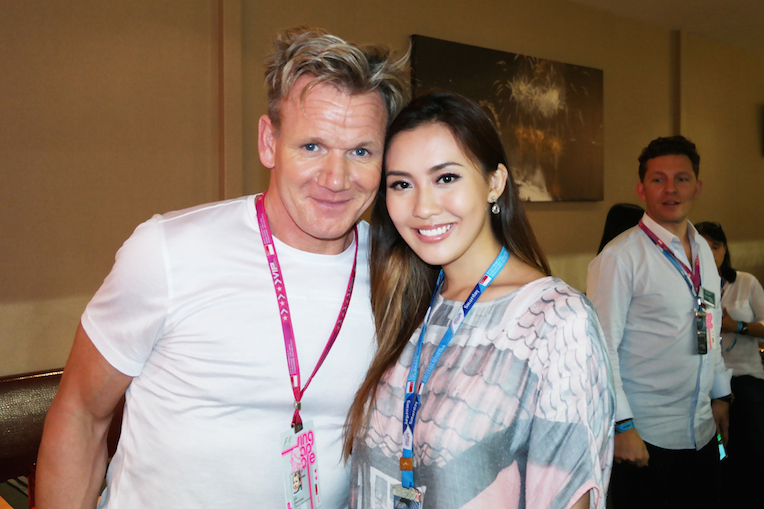 Meeting the Master Chef again! I remember meeting him for the first time last year at Ku De Ta and asking him how he liked our chicken rice. He absolutely hated it and called it a disaster! Oh no you didn't, Gordon…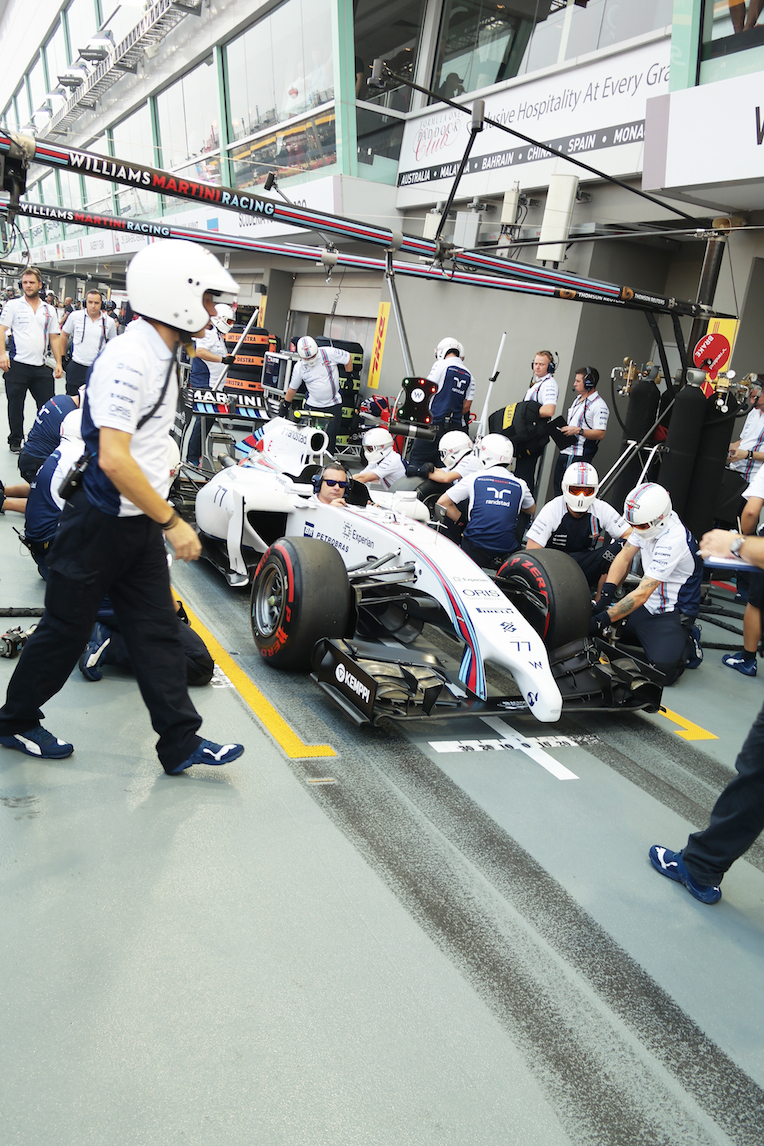 The Williams team doing a tyre change drill for the race that evening.
With Charley, who manages Amber Lounge.
A spectacular parade of Singapore Girls and vintage Rolls Royces.
Catching the one and only John Legend at the F1 Village. It was crazy hot but worth it. I loved how everyone sang along to his latest hit, All Of Me. Me included!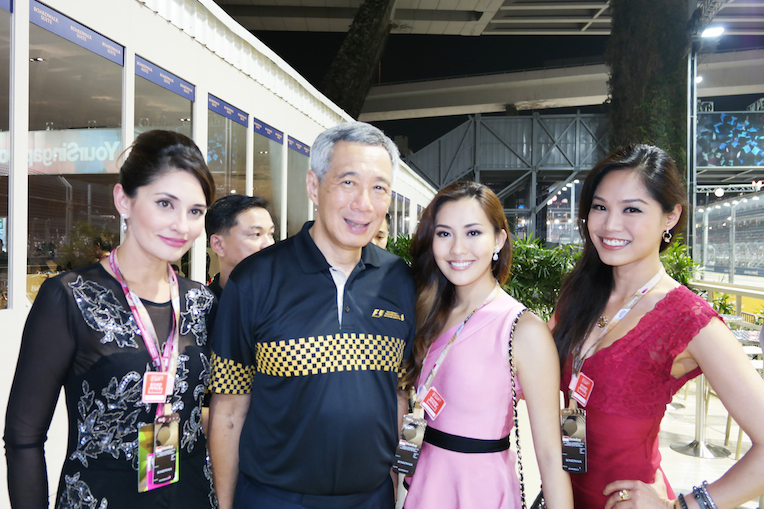 An absolute honour for me to have met our Prime Minister at the Paddock on Sunday. So proud to call him a fellow alumnus of National Junior College!
It's Also About The Food…
This could be one of the things I look forward to the most every year at the Paddock. How can you say otherwise when Jean Georges comes down to Singapore to feed you!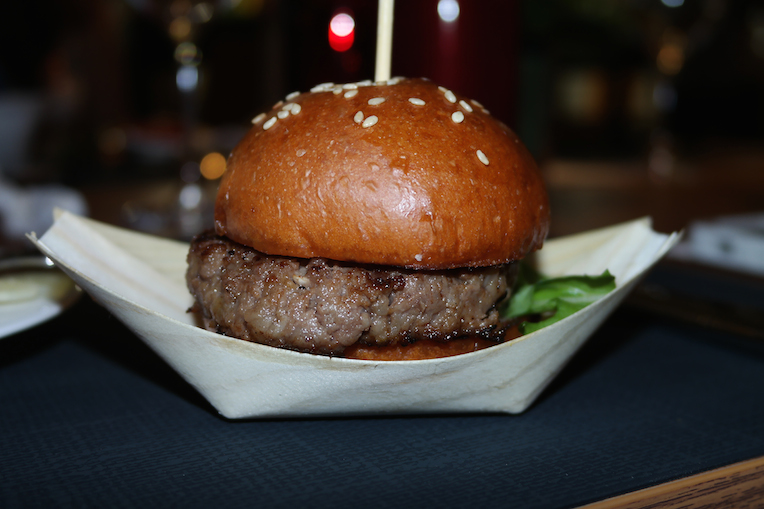 THIS wagyu beef burger.
I must have asked the lady to shave an entire truffle on my burrata!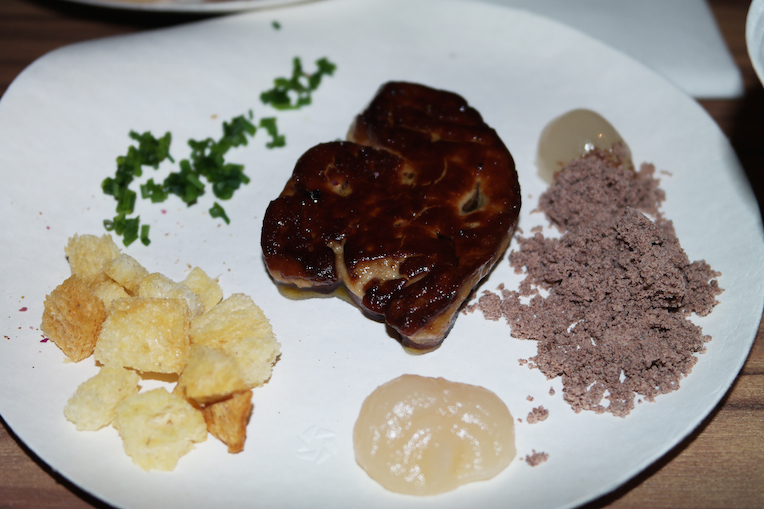 Pan seared foie gras with a side of longan and molecular foie gras powder.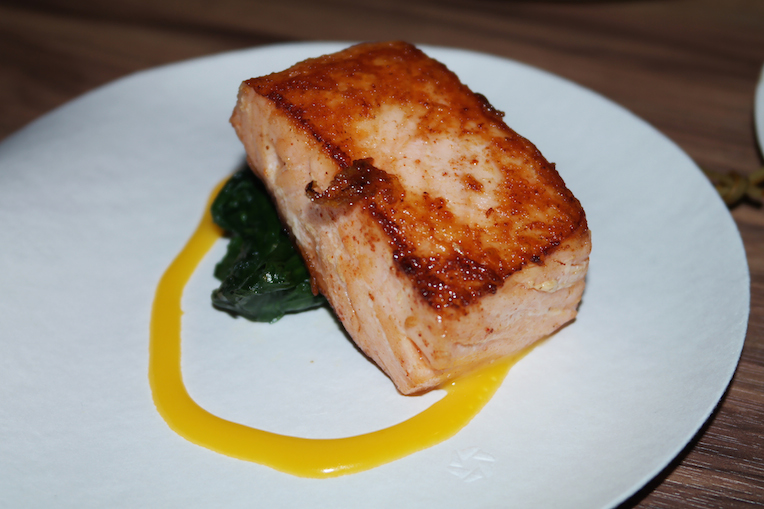 And The Parties!
I think I have turned into something of a homebody lately, going out maybe one night a month? But, Formula 1 weekend is the one weekend of all weekends that you have to be out. Definitely worth staying out late and getting up to mischief for this one. I think I might have gotten a little more than I wished for. Maybe, a lot more.
Sunday Night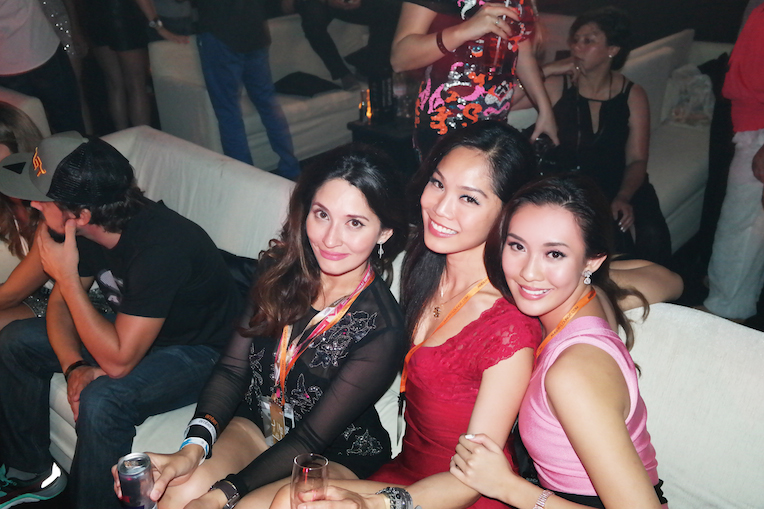 Never miss a beat with these girls!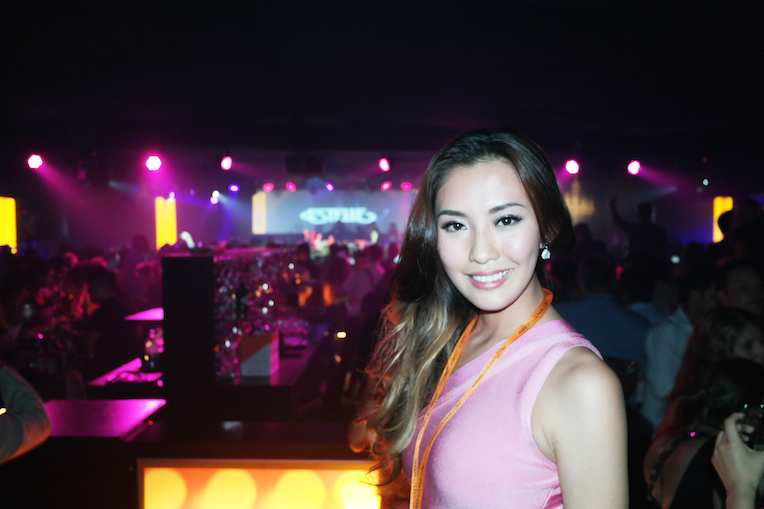 Estelle performing American Boy in the background – at Amber Lounge.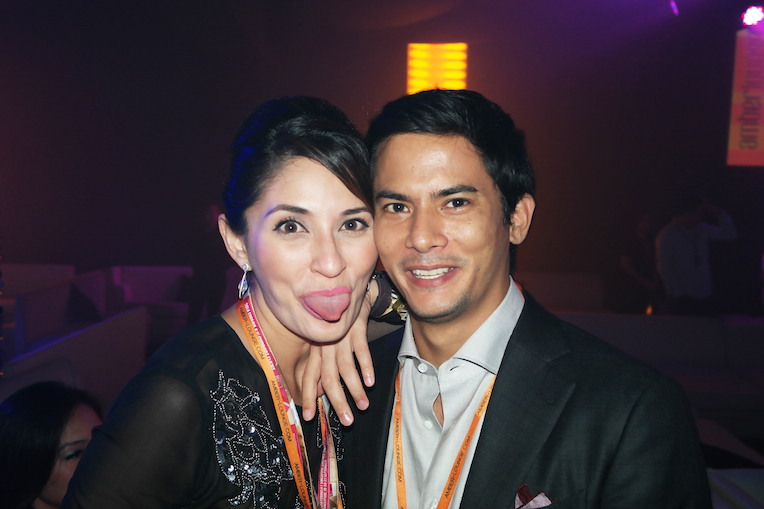 Nura being cheeky with Alex, a dear friend of hers and also the only F1 driver to ever come from our region!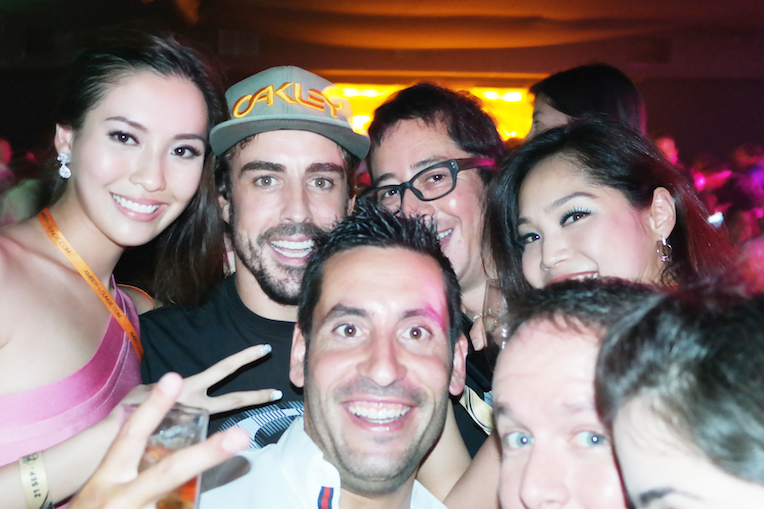 The ultimate Singapore Grand Prix selfie, with Ferrari F1 driver Fernando Alonso and friends!
It was so adorable how he turned around when I called out "Jon Snow". Must not have been the first time that someone has mistaken him for the brave Stark. And Alonso was kind enough to take this photo for us!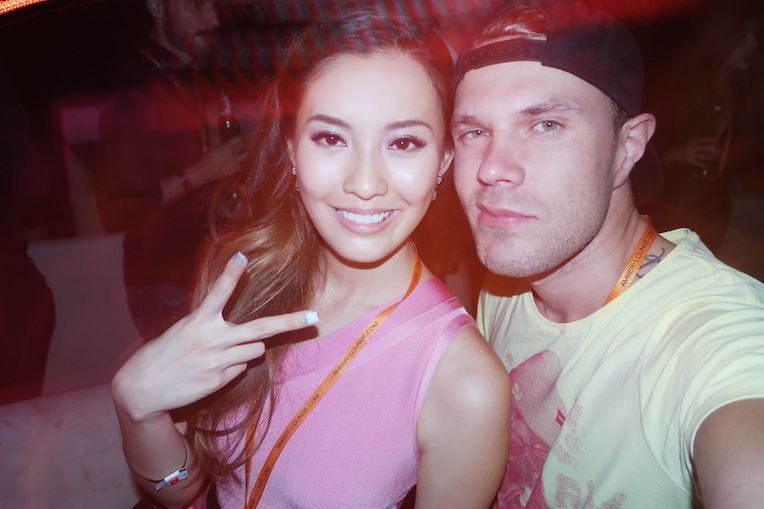 Was also great to bump into Joonas again after seeing him last at the Lotus garage last year!