Advertorial
I think I have mentioned a few times on here that I do battle with acne sometimes. My skin is pretty clear nowadays but I remember back when I was competing in Miss Universe Singapore that I had pretty bad acne. My nickname was Dottie! *Gasp!* And the amount of make up they had to put on my face to conceal all those spots…
Anyway, not sure if it was because I got more hardworking with my skincare routine or that I simply switched to products that better suit my skin, my skin significantly cleared up after a year or so. Ever since, I have always been on the lookout for great products. I mean… The pursuit for better skin never ends!
Thank you Nuffnang for linking me up with Eucerin, one of the most well-known medical skincare brands that are available out there. Did you know that Eucerin is known for providing skin solutions for all types of skin needs and is the preferred choice of dermatologists? I have heard of the brand since I was in my teens, mostly because doctors used to prescribe it to my friends who had bad acne. I was really excited to receive the products to test them all out!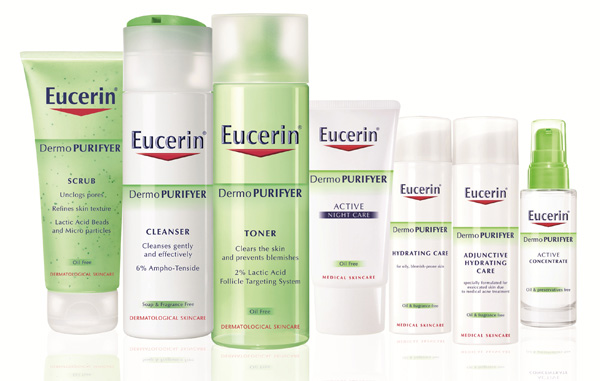 Out of this entire DermoPURIFYER range of skincare products from Eucerin, I received the cleanser, toner, active concentrate, and a make up remover. And so the 30 Day Challenge began! Apparently, the 30 Day Clear Skin Challenge happens once every year and invites all to submit a front and side profile photos in a bid to win one year's supply of Eucerin products!
The Eucerin DERMOPURIFYER Acne & Makeup Cleansing water (make up remover) happens to be part of a new range of products and includes micellar water, which effectively removes grime and dirt while being gentle on sensitive skin. It also has hyaluronic acid in its formula, which moisturizes your skin as it cleanses. What I love most about it is that it is rinse-free! The bottle is easy to carry around and perfect for cleaning off my make up after a long day before heading to the gym!
The 30 Day Challenge
While I have pretty clear skin in general, I am currently experiencing spots around my mouth and chin. Spot the spots around my chin? And with the help of Eucerin, I hope to achieve a clearer complexion and clear those spots in 30 days!
So here are some before shots on day 1 of my challenge.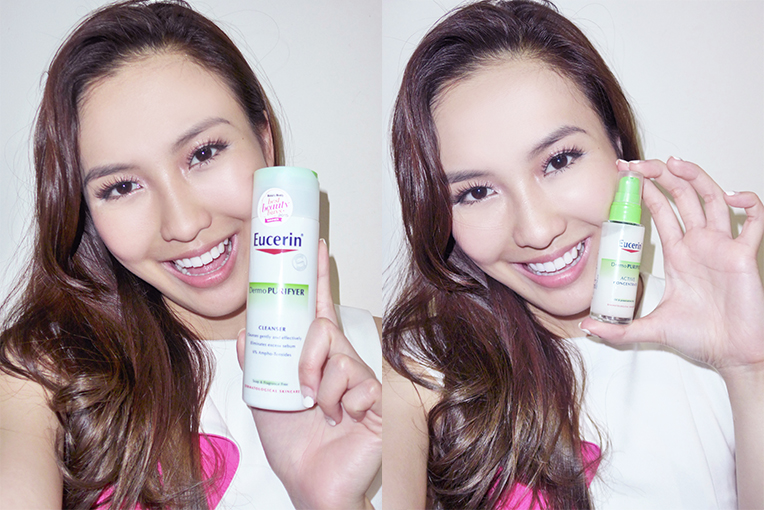 I will be using all of and only the products that Eucerin has given me, and will hopefully achieve my goal of a clearer complexion soon!
Keeping my fingers crossed, and I will see you in 30 days!