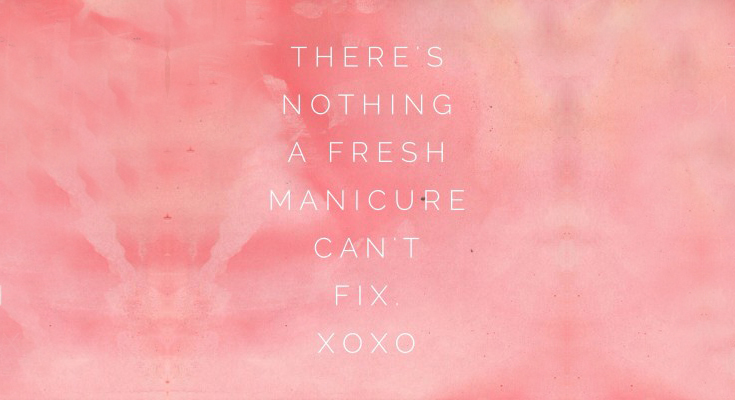 I don't know about you, but there's something calming about doing your nails. Like you turned off your brain and put it on auto-pilot beauty mode.
Once in a while, I treat myself to a mani pedi to reward myself. I believe that us girls should take care of ourselves! I also loooove scrolling through nail designs on Pinterest. In fact, one of my favourite Instagram accounts to follow is @laquenailbar!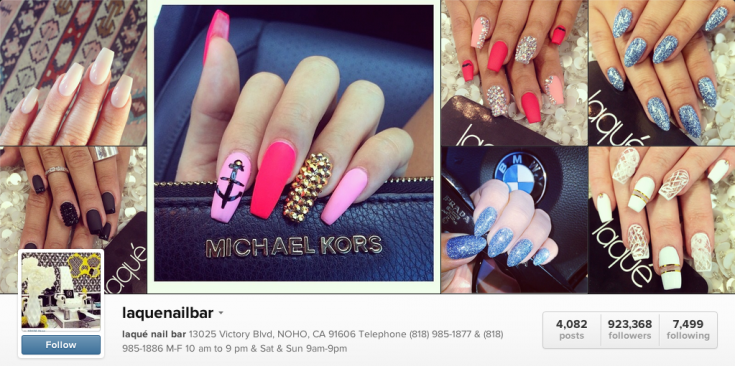 Don't you just love looking at pretty nail designs too?
De La La Nails
I always go to Reina to fix my nails. It's like having a favourite hairdresser. You always have to go back to him/her because he/she knows you best! It feels so awkward and foreign if you go to someone else.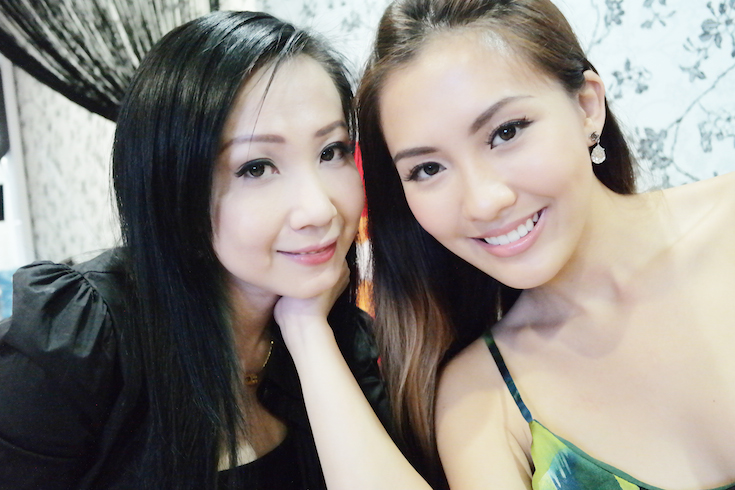 Taking a selfie with Reina after doing my nails!
I remember the first time Reina contacted me to do my nails at her salon. She was so sweet when I first met her. She even called her family to come down because I was coming! Most importantly, she was really easy to talk to. All the girls at the salon were really warm and welcoming too! I think it's so nice to get along and have fun with your mani-pedi girls because you'll be seeing them a lot and for hours at a time too!
Thank you so much for being such a great host every time I come down. Hugs!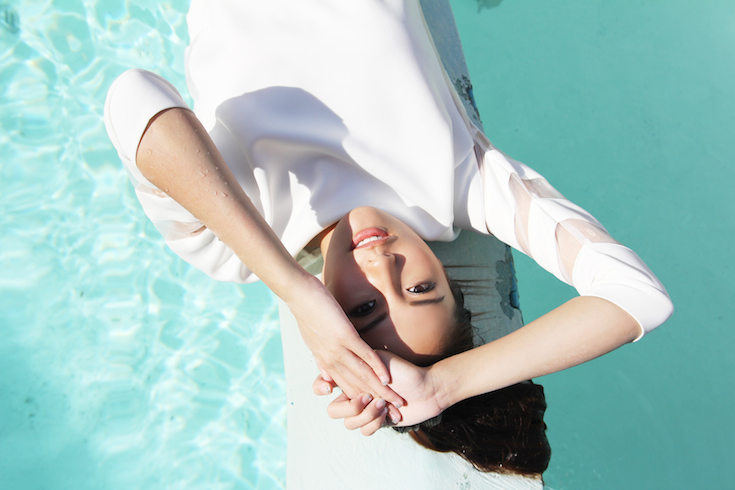 Here's a little something that Reina and her girls did for me for my last shoot with Klarra.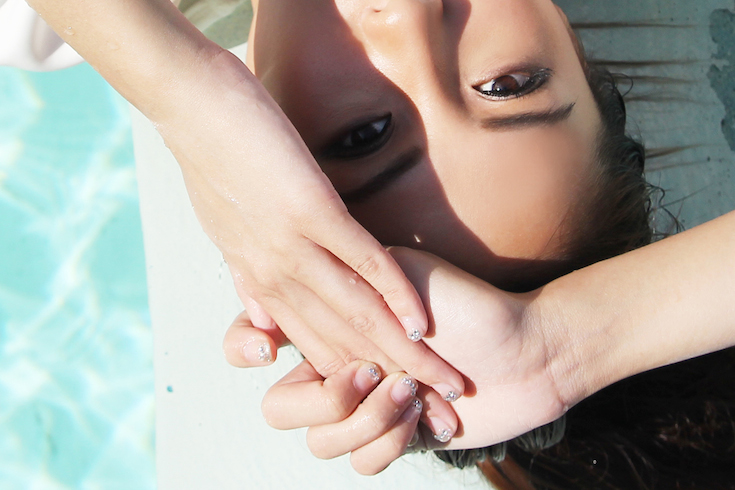 I loved it so much! It was somewhat like glitter tips with crystals at the end. Was really sparkly in real life.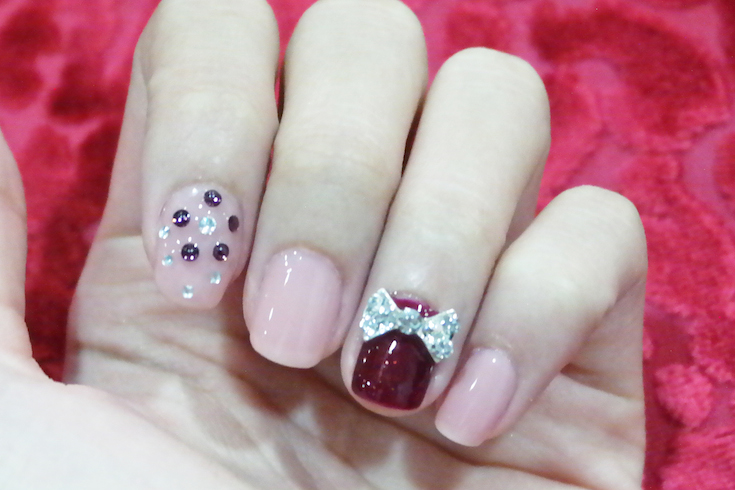 And here's what we did the last time and my favourite so far! How cute is that little sparkly ribbon!
Nowadays, I start saving some photos of my favourite nail designs a few days before my appointment with Reina and just show it to her and the girls. They always know what to do. I wonder what I'll be doing next… If you happen to live nearby (or even if you don't), do visit Reina and her girls at her nail salon! You will know what I mean by them being the sweetest girls ever!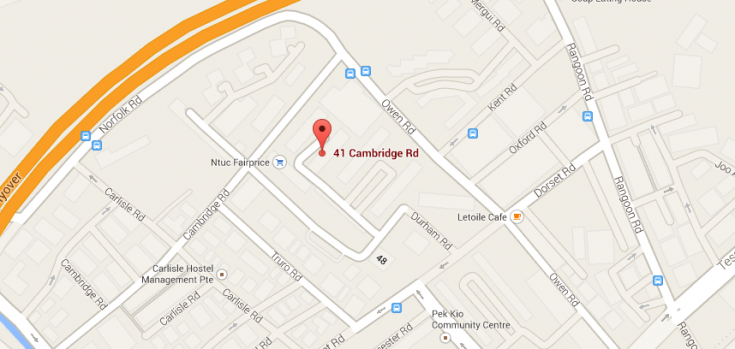 Delala Nails is located at 41 Cambridge Road, #01-23, Singapore 210041
Totally unrelated but the prawn noodles around there is amazing!