Advertorial
30 days with Eucerin… Completed!
I am finally done with my 30 day clear skin challenge with Eucerin. I was really looking forward to clearer skin throughout the 30 days and I am happy to say that the skin around my chin area has really cleared up! Refer to the last post on my first day of the 30 day challenge here.
Eucerin is not only one of the leading dermo-cosmetic brands in America and Europe but also the preferred medical skincare brand among dermatologists! So to recap, this is the range of DermoPURIFYER range of skincare products that I received about a month ago.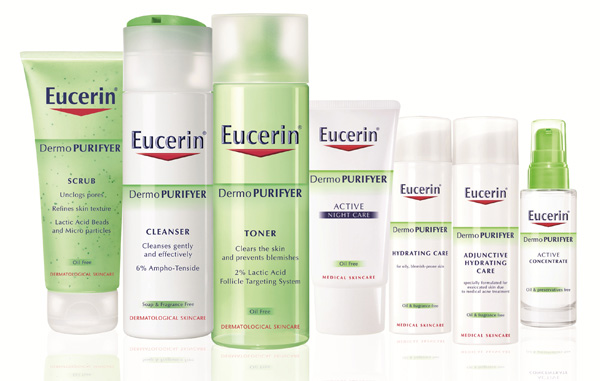 And out of this range, I received the cleanser, toner, active concentrate, and a make up remover. I think my favourite out of this range will definitely have to be the DermoPURIFYER Active Concentrate. I religiously used it every night before bed around my chin area, which is my problem area of the moment, for a whole month and was really happy to see the area slowly clear up after 30 days!
This is me on day 15 of the challenge.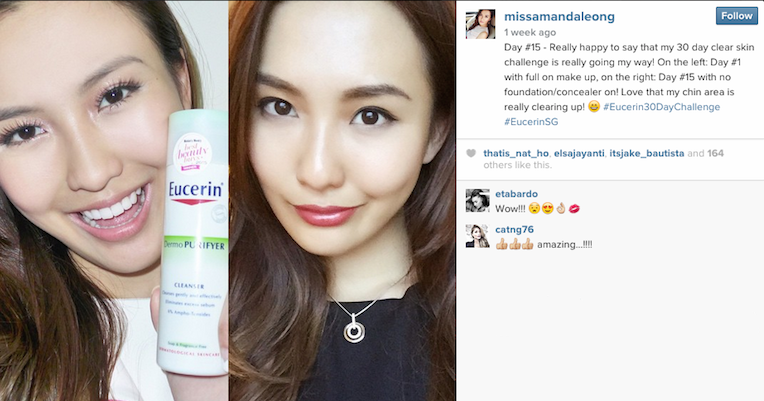 And I'm not even wearing foundation on the right photo! Love it when my skin's all clear and I feel confident enough to ditch the foundation! Even though makeup can help to cover up imperfections, there's nothing better than having the perfect canvas to begin with. Which is why I believe that great skin is so important. Not only does your skin reflect all things beautiful and aesthetic, but also your health!
#NOFILTER
I swear on all my heels that none of the photos below have been retouched.
Perfect skin for the perfect selfie!