Advertorial
How I wish I could be in Ibiza right now… Or soon. All the closing parties! Summer is coming to an end soon but *fingers crossed* hopefully I can manage to do a week in Ibiza this September!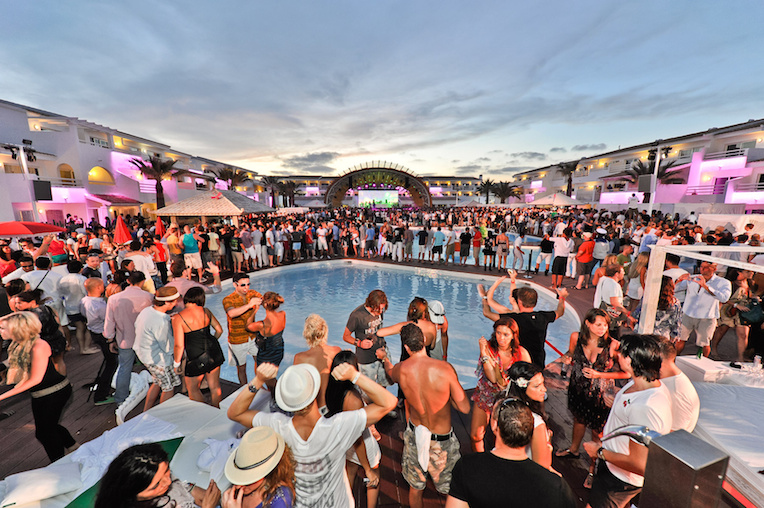 Famed for its superclubs, Ibiza is definitely the place to go if you want to hear some big beats, dance and generally let your hair down until the wee hours of the morning. Parties aside… Did you also know that Ibiza is also known for its world class restaurants? Don't worry about how to get to Ibiza or other parts of Spain. Flights are readily available and reasonably priced. Moving on to the restaurants that I have been looking forward to checking out, here's something for the foodies – in case you don't like to party you're hungry the morning after the party.
Nagai Restaurant

Sushi lovers will experience pure bliss when they visit Nagai. This sushi restaurant positions itself differently from Ibiza's other Japanese restaurants, by going for a laidback and low-key vibe rather than the glitz of a Tokyo-style restaurant. The ingredients are organic and whether you're vegan, vegetarian, or a meat eater through and through, you won't have any issues finding something suitable on the menu. There's also a fusion menu for those who want more than just sushi!
---
El Viejo Gallo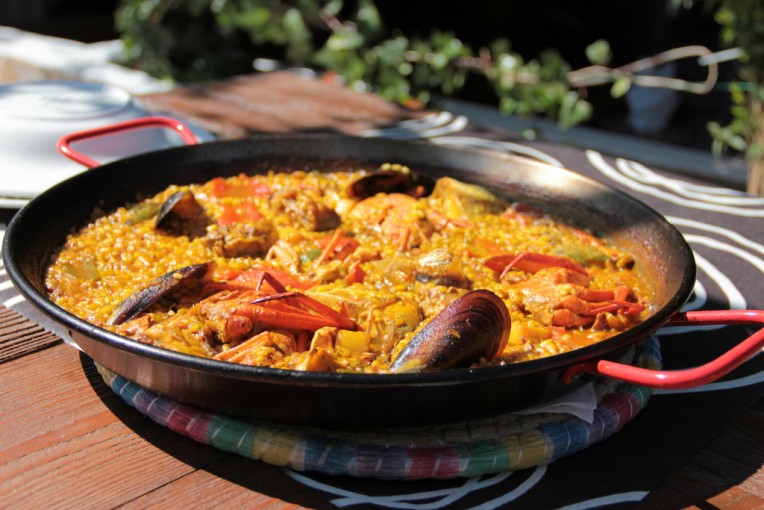 This long-running restaurant, dating back to 1959, is the perfect place for meat eaters. The restaurant has a charcoal grill and specializes in barbecued meat, rice, and fresh fish dishes. The warm, welcoming vibe of the restaurant is infectious. This and the quality of the food have made it a smash hit with locals.  There's also a play area for children to expend all that unbridled energy safely.
---
Royalty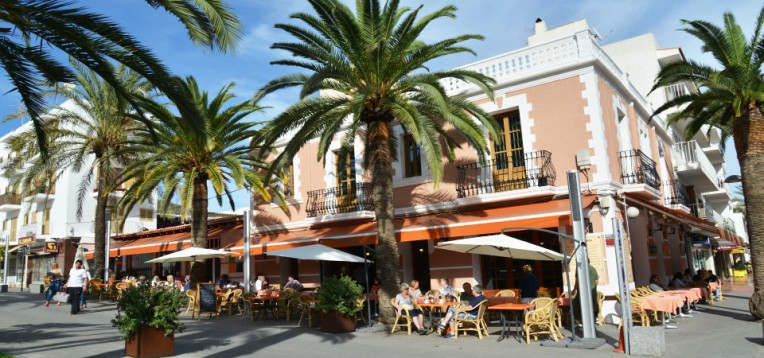 Based in Santa Eulàlia town, Royalty is one of the oldest restaurants in Ibiza, which makes it something of an institution.  Located on the main street, it's the top place for meeting up and having coffee or some tasty tapas out on the terrace. Tapas aren't the only food on the menu, though. You can enjoy toasties, baguettes, soups, salads and burgers. There's an a la carte menu and a 'menu del dia', which is a fixed price menu; both are fairly priced.
---
Sa Capella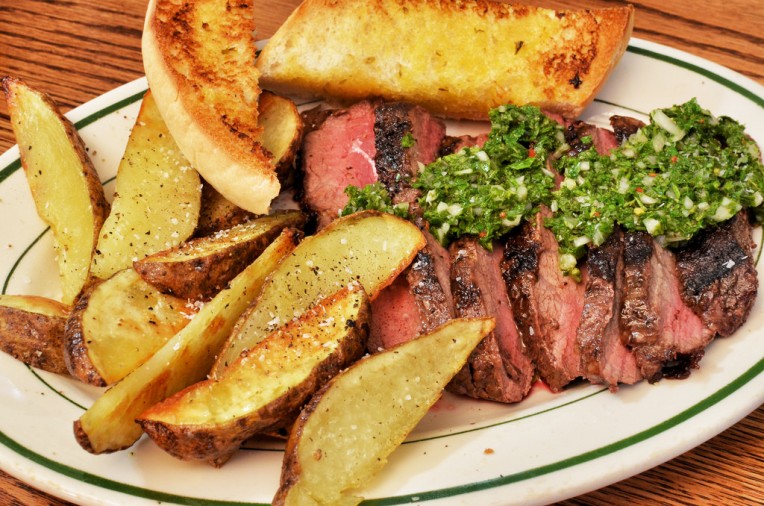 If you're looking for something elegant and out of the ordinary, give Sa Capella a try. The restaurant is an old converted church and you can admire giant sculptures while you eat. You can also take in the views of San Antonio. Savour fish and meat cooked right before your eyes on a large grill! The cuisine of the restaurant is quintessentially Spanish, although international cuisine is also available.
---
Chimichurri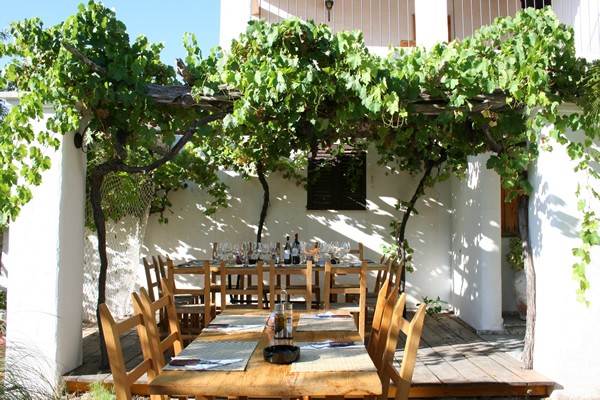 Chimichurri is a meat lover's and a beer lover's kind of restaurant. The restaurant specializes in Argentine and German cooking, with large sausages of 50 to 100 centimeters and potato and mustard salads to go with them. Fancy a beer? Chimichurri proudly offers a selection of up to 100 different beers from all over the world, so you won't have a problem quenching your thirst while you're at the restaurant.
Can't wait to explore Ibiza… One restaurant at a time!
Images by Désirée Keller and jeffreyw, used under Creative Commons license