Who knew shoe shopping for baby's first pair of shoes could be so hard!
Liam just started walking this week (hurray!) and I guess we didn't really expect it to be so soon because we hadn't been looking at shoes for him at all. Barefoot is always best when they first start walking. I guess indoors is alright but it would be soon before he wants to get down on the pavement. So I looked up online for what makes a good baby's first pair of shoes. Turns out, it's quite a list!
Breathable and lightweight material
Bendy, flexible soles
Perfect fit
No arches
Comfortable to wear
In one day, we checked out the baby section at three department stores and even On Pedder's at Scott's Square but did not manage to find a suitable pair for Liam. As far as style and comfort goes, my observations are that these two don't necessarily go together when it comes to baby shoes! In any case, my priority was to find the most comfortable first pair of shoes for him, regardless of how they look even though that would be a plus.
So I did a little bit of research online and found a few brands that I recommend checking out for baby's first pair of shoes, namely Stride Rite, Pediped, and Bobux. You may also check out some multi-label kids' stores such as Hopla and The Elly Store, both conveniently located at Cluny Court.
In the end, we went for Stride Rite, which specialises in baby and toddler shoes, especially first walkers! We went down to the store at Forum The Shopping Mall to try on the sizes and there we found a pretty nice looking first pair of shoes for our little Squishy.
He was sooooo excited to wear shoes and didn't want to take them off. He wore them ALL DAY and we could only get them off after he fell asleep. I wonder where he got that love for shoes from!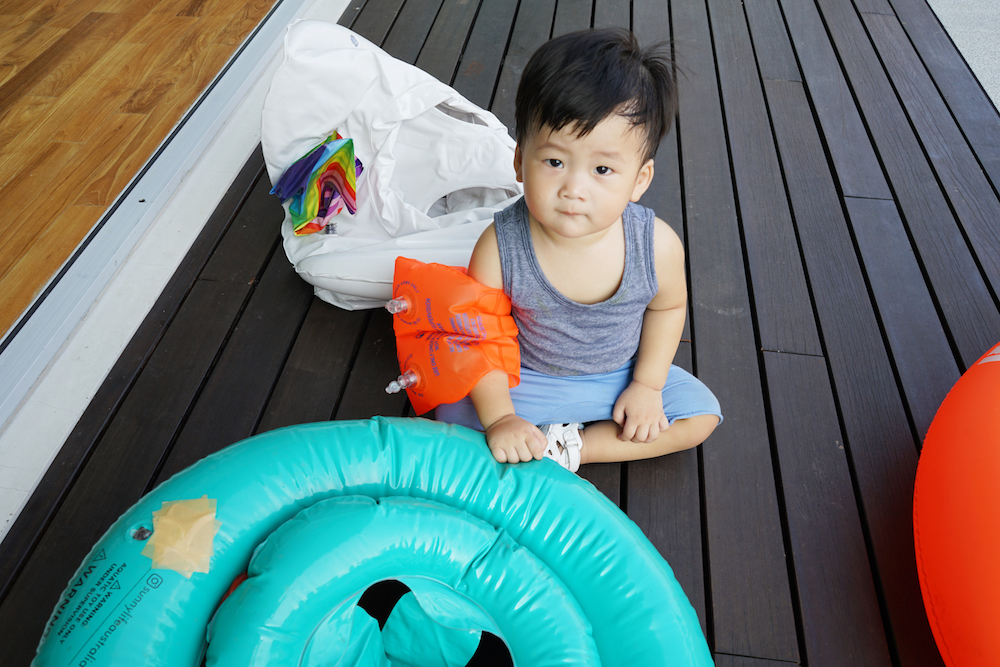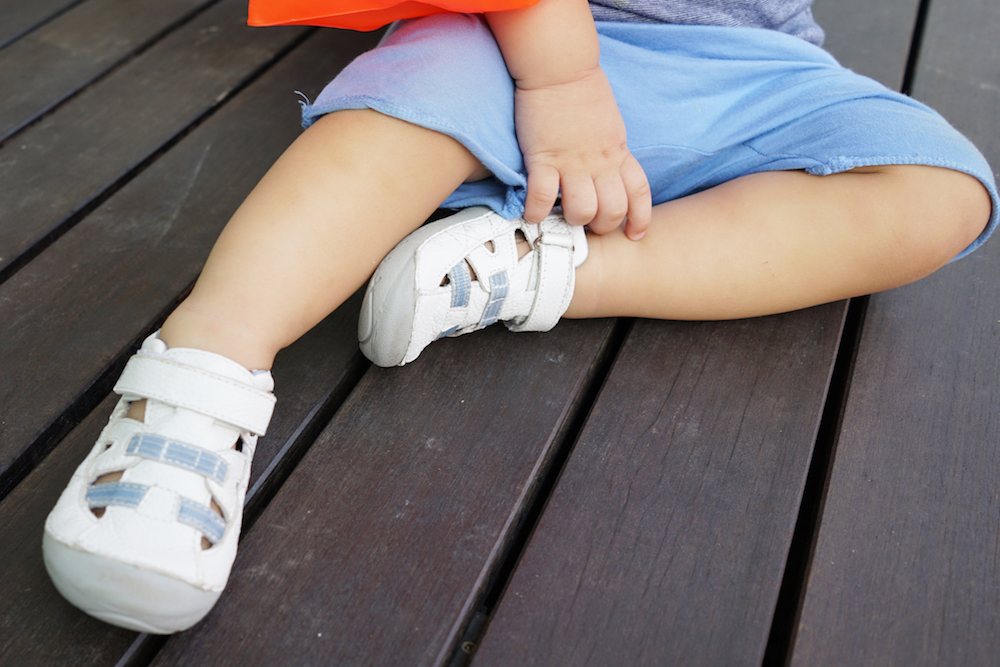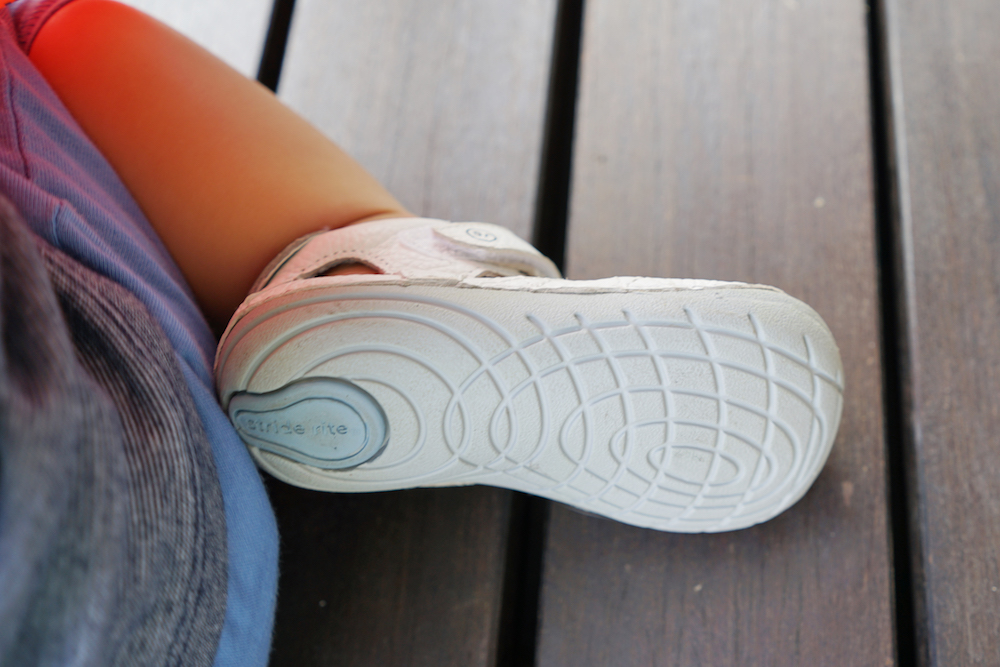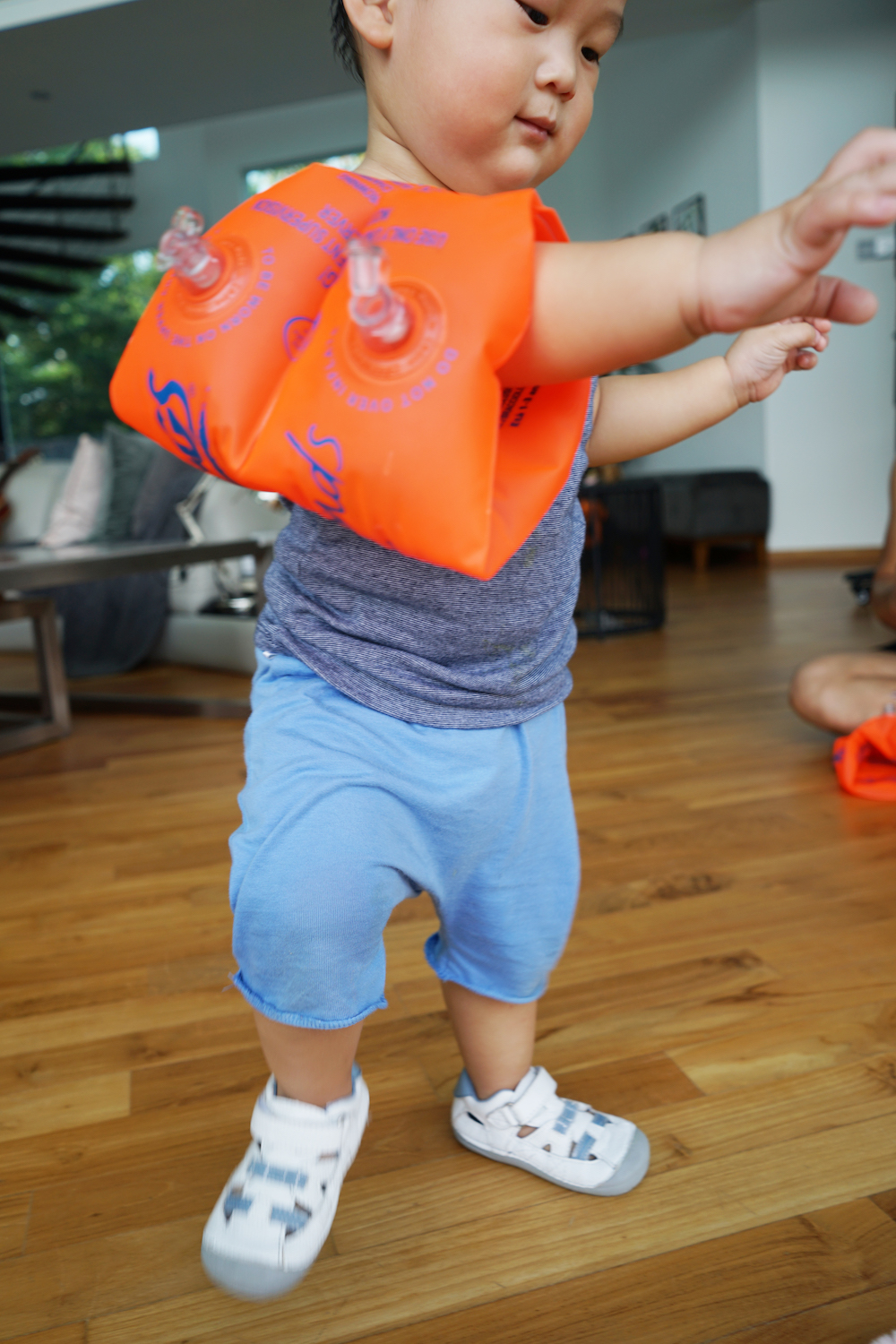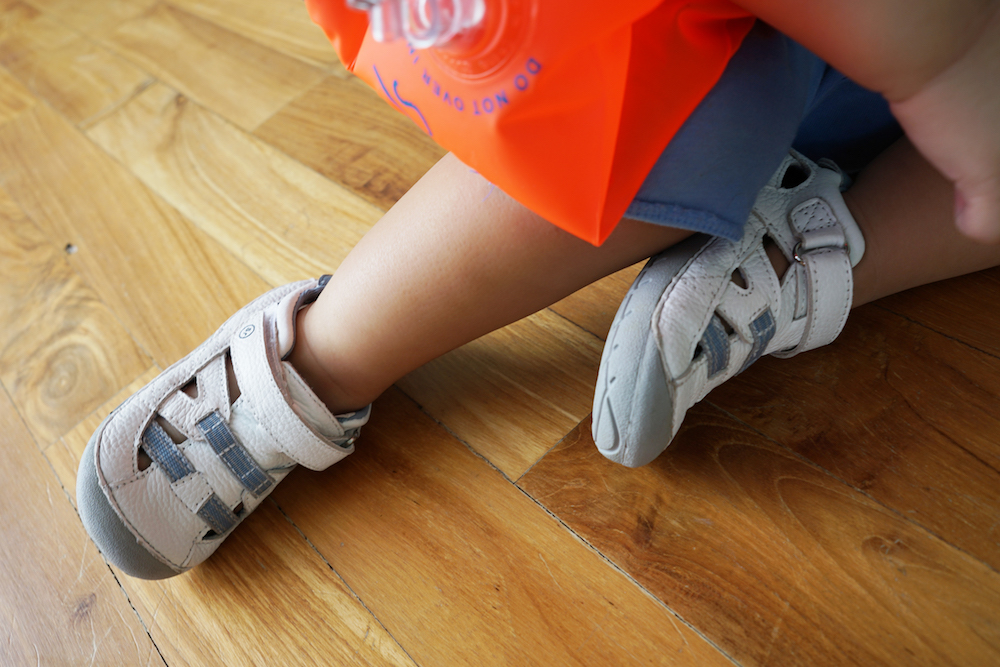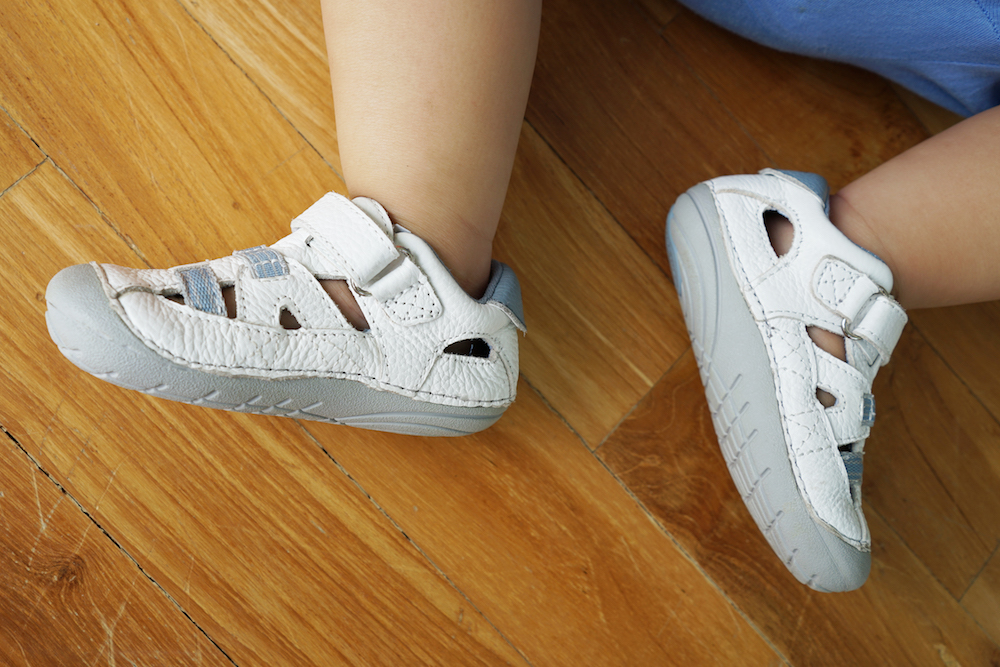 I think what we love most about this pair from Stride Rite is that the sole is sturdy and yet extremely soft and flexible, which makes it very easy for him to walk in, almost mimicking barefoot-ness. Also, the upper of the shoe is made from very soft, breathable leather which does not pinch his skin, making them very comfortable for him to wear. Lastly, the sandal design adds to the comfort and breathability in this hot and humid tropical weather. May I say they also look pretty stylish as far as baby shoes go?!
Liam is currently wearing size 6, which is their largest size for this design for toddlers. I think we're going to have to go shoe shopping again very soon seeing how fast he grows!