Onward to Westeros, the part of Croatia that I was most looking forward to.
Dubrovnik was absolutely breathtaking and I just could not believe that I was finally here, along the Adriatic coast and taking it all in. And on the set of Game of Thrones! Of course the first thing I did was to research online all the filming locations in Dubrovnik.
Old City of Dubrovnik
Also known as the Pearl of the Adriatic. Such a beautiful old city to walk about and explore. There is always a surprising turn to an amazing view of the Adriatic coast at every corner when you least expect it.
Can you spot Blackwater Bay?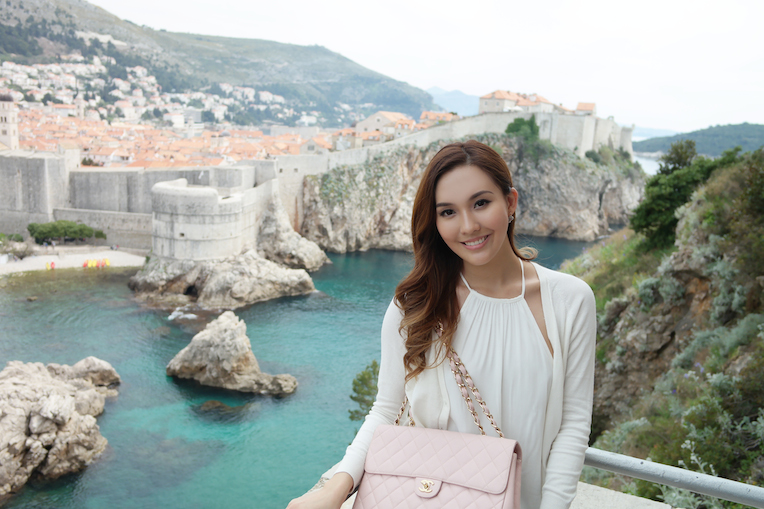 I think I must have climbed 500 steps to get to this point – the entrance of Red Keep.
Oranges are everywhere in Dubrovnik! If only I could reach them…
Took me a while to get used to having five birds on me.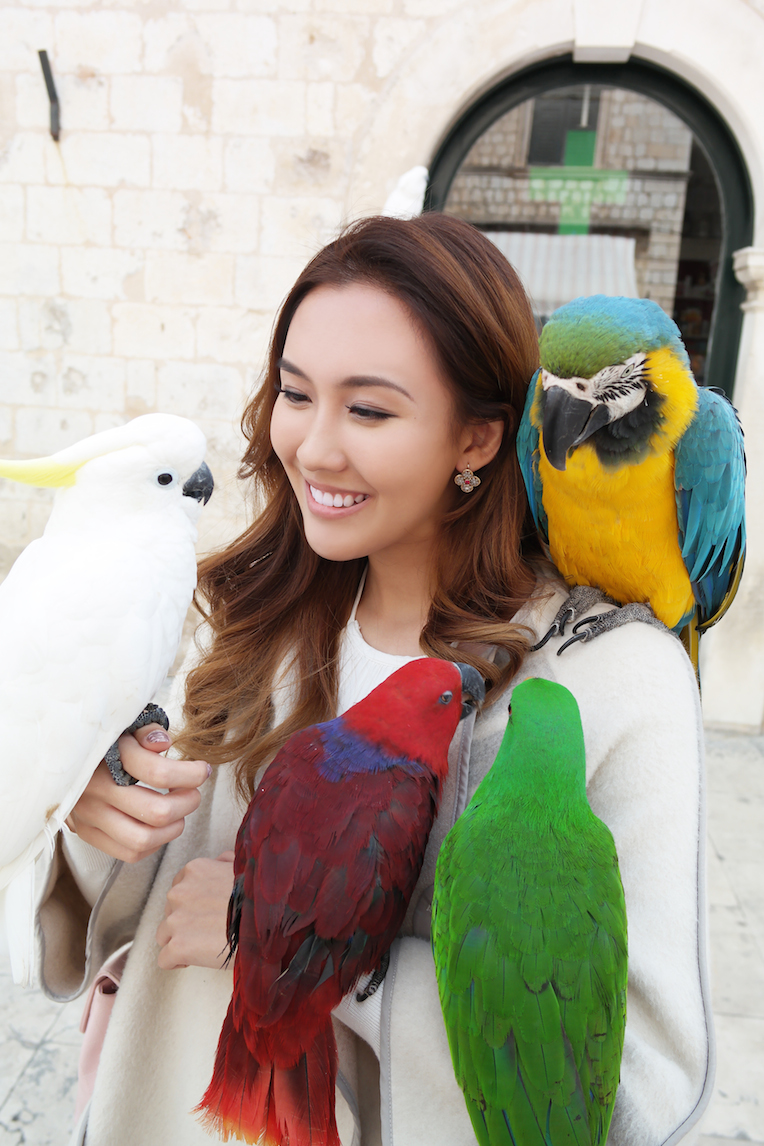 One started chewing on my bag so its owner took it off me.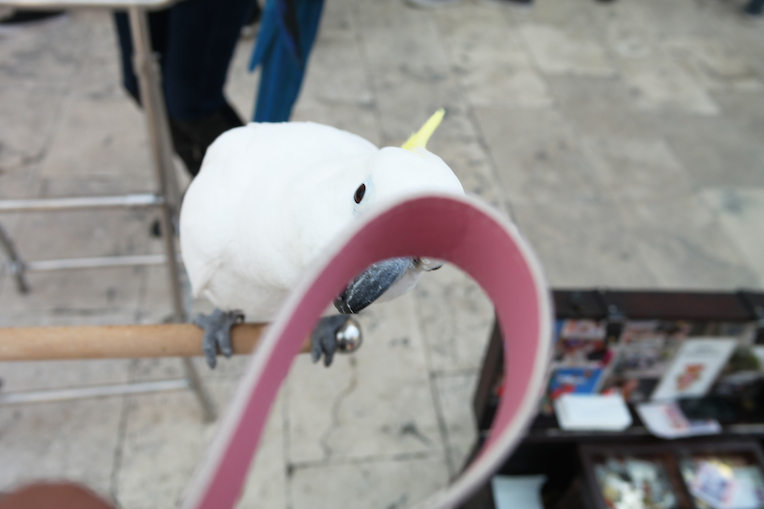 And this one was trying to eat me alive.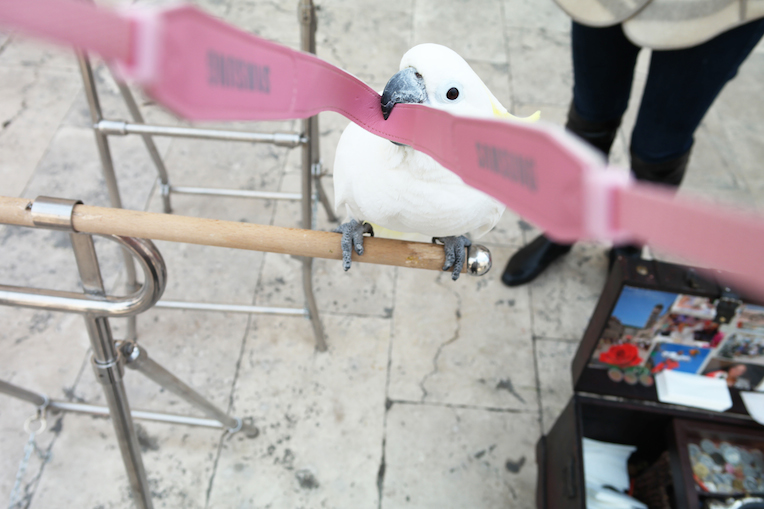 Or maybe he wants a pink camera too?
Help me? I have sand in my eye?
Catch of the Day
Game of Thrones Walking Tour
I had previously booked my walking tour on Viator for about US$60 but then decided to cancel that because the ones that I found at the main square were going for only about 20 euros. My guide turned out to be one of the costume designers that worked on the set, which was awesome! Together, we walked around the Old City of Dubrovnik exploring it from a Game of Thrones point of view while she shared stories from her time on the set. It was also super cool that everyone on the same tour was also a huge fan!
The Purple Wedding
You know, the one where Joffrey dies!
So this was where the Purple Wedding was filmed, with Red Keep in the background. The sand was dyed red for the purpose of the show and was then dumped on the cliff behind after filming.
Knowledge is power? Power is power.
Remember this scene from Game of Thrones?

The Dock at King's Landing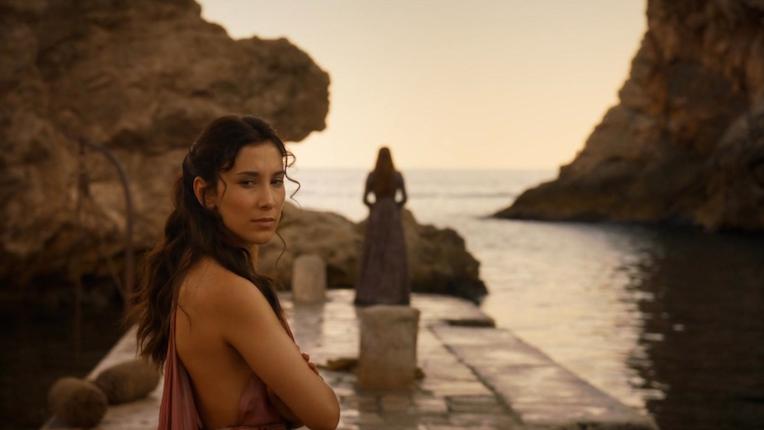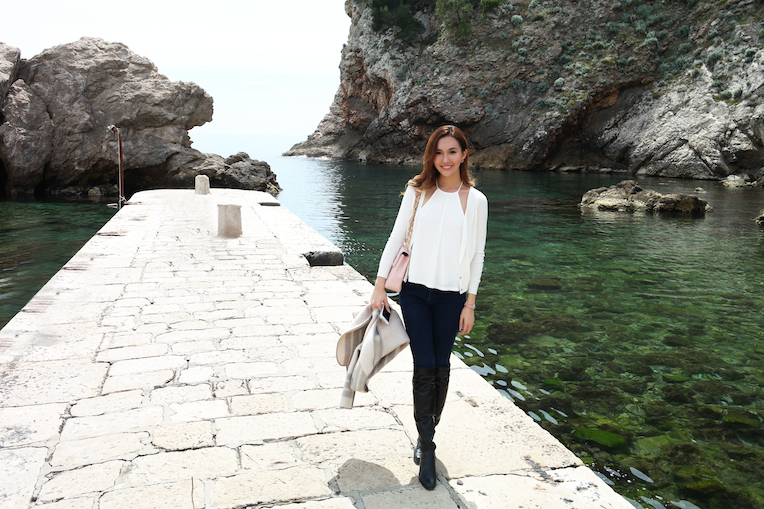 "I am no ordinary woman. My dreams come true."
I hope you enjoyed my photos from the Game of Thrones walking tour. Every Game of Thrones fan should definitely check it out. Will be posting my solo travel photos from my time in London soon. Watch this space!