While "how I lost 25kg in 6 months" is pretty much all any new mom asks me about, that's another story for another day!
Did I Really?
Yes I did. (But I also gained 25 kilos in the span of 36 weeks whilst growing a baby inside of me!)
How I Got There In The First Place
The timeline was tight. God forbid how many times I questioned my decision to hold our wedding 7 months after giving birth.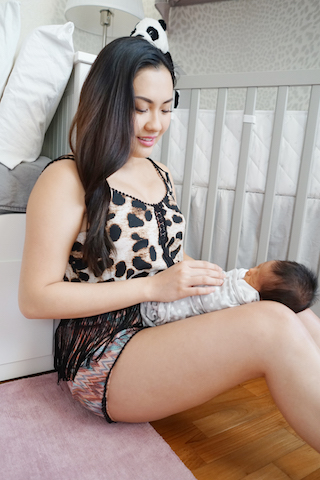 I weighed a massive 80 kilos the week of the delivery, 25kg more than my pre-pregnancy 55kg. For reference purposes, I am 171cm tall. Secretly, I thanked my lucky stars that he decided to come out earlier than expected. I probably even had moments of sheer panic wondering if I will be able to lose all that weight. I know it's natural that weight gain happens but I also knew that 50% of my diet was donuts and I did this to myself. Gluttony and vanity; not a great combination.
I tried to stay active going for regular walks and barre classes and did great until the third trimester came around and I gave in to my inner voice.
You know… The one that says "LAY IN BED AND BINGE NETFLIX AND GET HIM TO BUY YOU DONUTS. OH AND STRAWBERRY SHORTCAKE."
Out popped Liam at 2.66kg which means the rest of it was DONUTS. *gasp*
"That was when Dr Zhang reached out to me."
Having known Dr Zhang for a while now as friends, I think he saw me through THICK and thin (literally!) and decided that this girl needed all the help she could get. Soon after confinement, at six-weeks postpartum, I weighed about 74kg and it was my first appointment at Shiro Aesthetics Medi-Spa and Shiro Aesthetic Clinic. After speaking with Dr Zhang, we decided that we would go ahead with Shiro Cryo (fat-freezing) for the first session and Venus Legacy for firming up skin tone in later sessions.
Fat-Freezing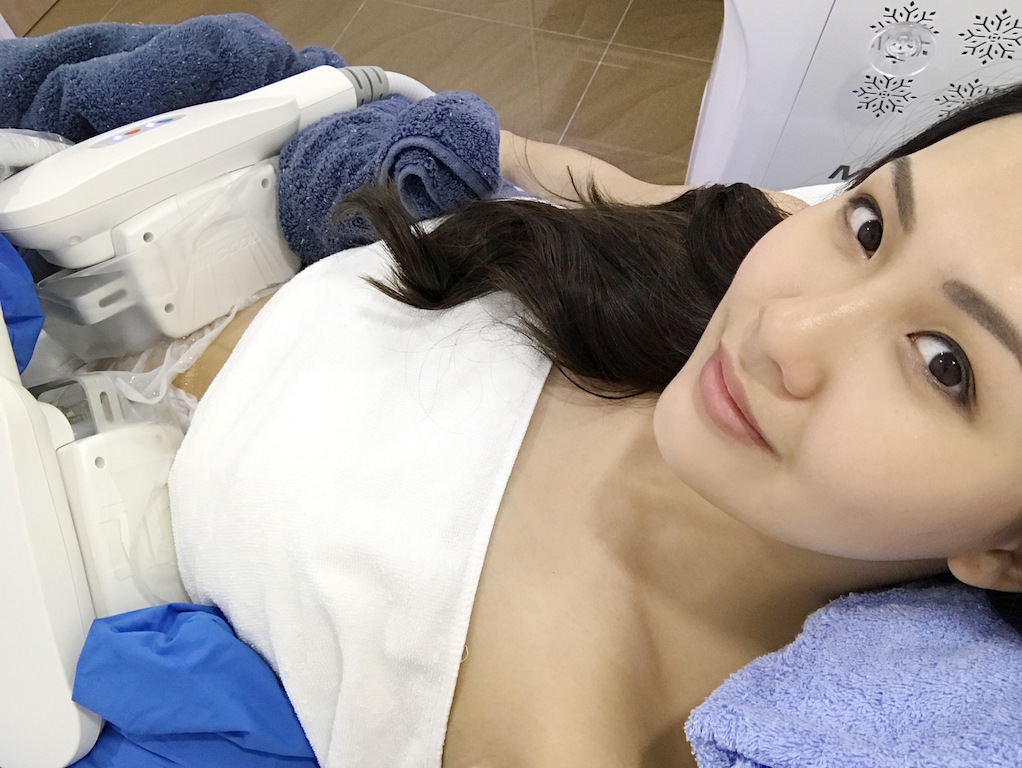 All smiles while Jamie, the therapist got me comfortable and ready. Basically the handles grab a hold of your problem areas using suction and lower the temperature of your skin to a point where fat cells die, aka cryolipolysis. Results are not immediate but instead come about in the following weeks after your body eliminates those dead fat cells.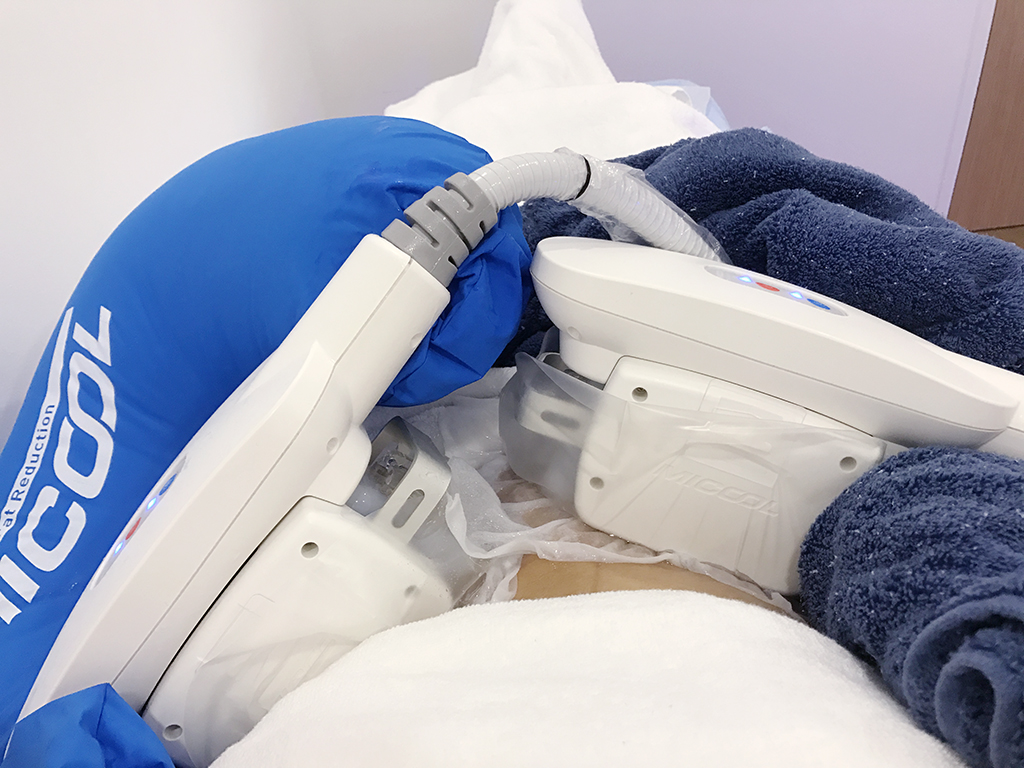 I'm not going to lie, it wasn't painless and I was left with bruises from the suction BUT my waistline dropped dramatically in the following weeks to come. I was quite bruised and swollen after the session for about a week or so and it took my body about 4-6 weeks to get rid of the dead fat cells completely but after that, my waist was so much smaller than before!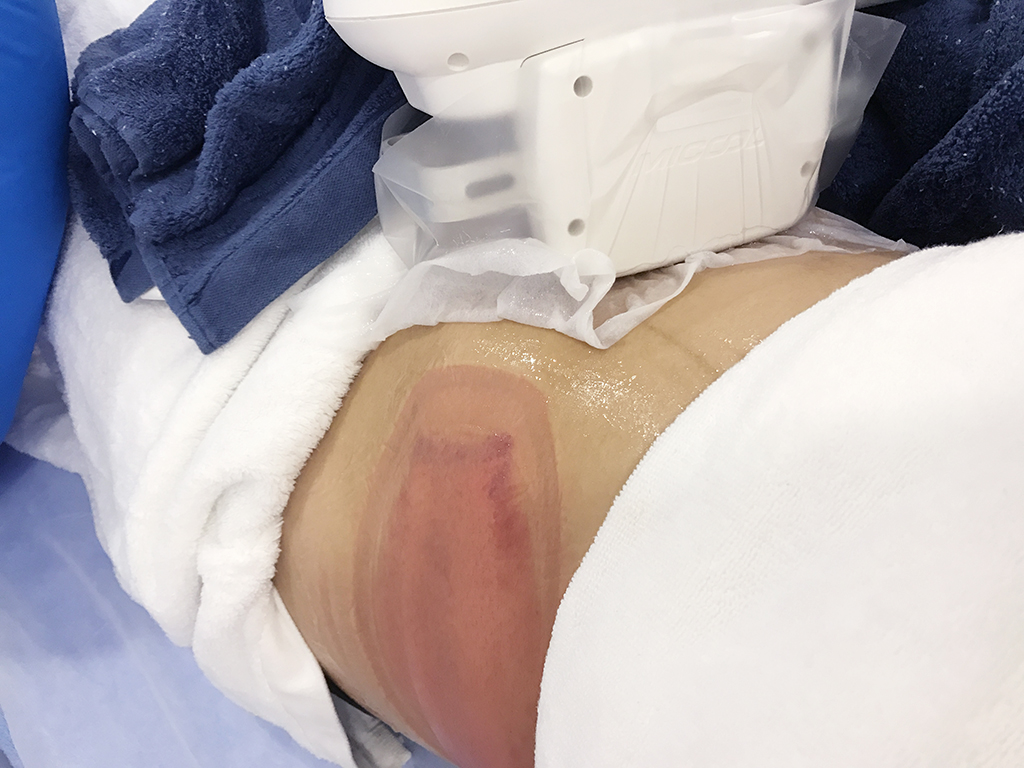 The bruising from the suction right after it was removed. The bruises lasted about 1 week tops but it continued feeling sore for up to 3 weeks. Was not fun having to breastfeed with a bruised and sore tummy and having your baby kick you! Was it worth it though? Definitely.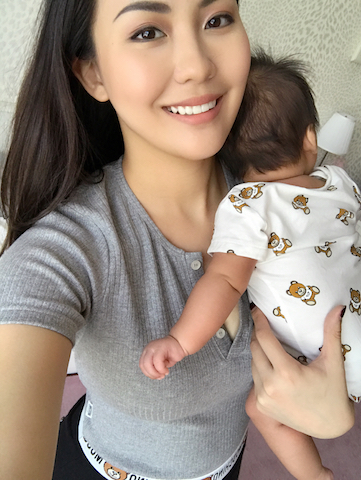 13th Feburary, 2017 – All smiles because I had dropped 14 kilos by 9 weeks postpartum!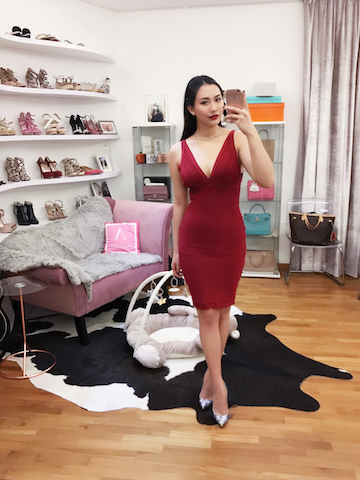 14th February, 2017 – 9 weeks postpartum
Two weeks after my first session with Dr Zhang, when I did my first session of Shiro Cryo. Just in time to fit into this dress (granted it's very stretchy) for Valentine's Day! My weight had gone down to a miraculous 66kg at that point. I'm not sure how much of the weight loss could be attributed to the fat-freezing because I was working out consistently at the same time but definitely it helped contour my body shape and Voila! I had a waist again!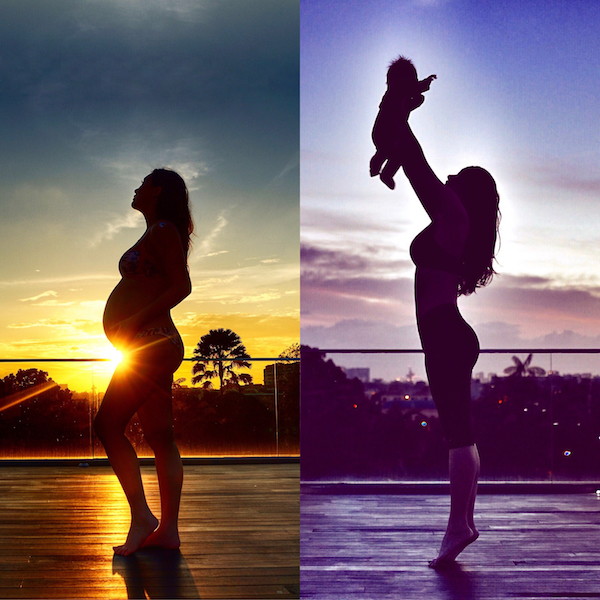 35 weeks pregnant and 9 weeks postpartum after 1 session of Micool.
Body Contouring with Venus Legacy
In total, I did 2 sessions of fat-freezing and 6 sessions of Venus Legacy. Up to a certain point, roughly 5 months after the delivery, I had lost most of my pregnancy weight and was weighing 60kg in May. Weight was no longer the pressing issue, and firming up my skin was now my priority.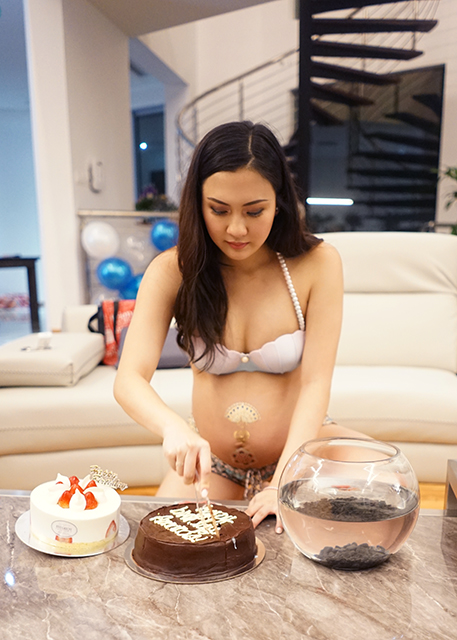 Oh look! 33 weeks pregnant with not one by TWO cakes. Give me a break it was my birthday!!
Even at 33 weeks pregnant, our skin as expecting mothers have stretched SO much that it's started appearing shiny from being so tight. It got even more stretched out approaching the day of the delivery and after that of course came loose skin and everything else.
After each session of Venus Legacy, I could see the results almost immediately. My skin was tighter and my waist looked smaller and smaller with each session. I was on the way to my pre-pregnancy body!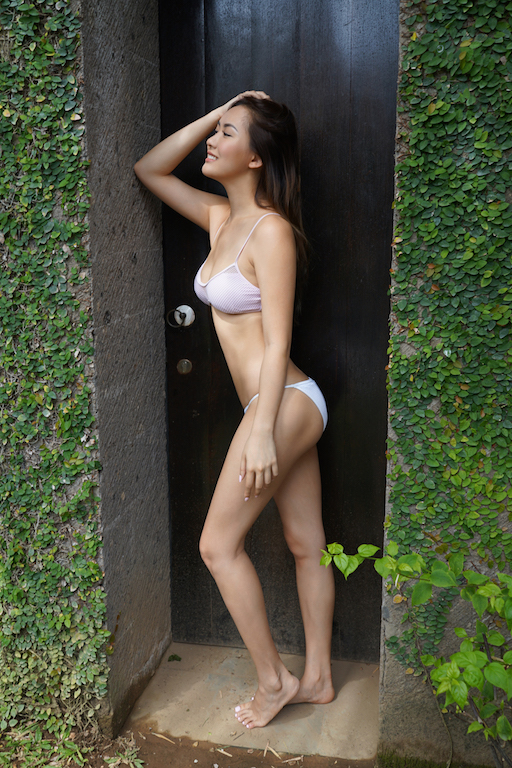 At 5 months postpartum, the skin around my tummy was firm again thanks to Venus Legacy. I was still 5kg above my pre-pregnancy weight but I was working out a lot and just felt bikini-body ready! While working out did wonders for my weight loss, it did nothing for the loose skin around my tummy. I have everything to thank Venus Legacy (and Dr Zhang!) for feeling confident about my body again.
THE Wedding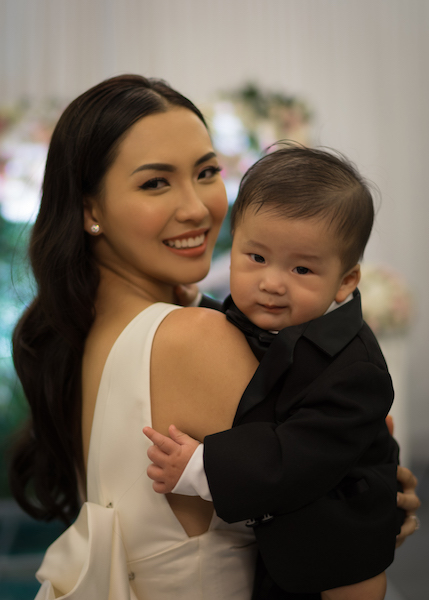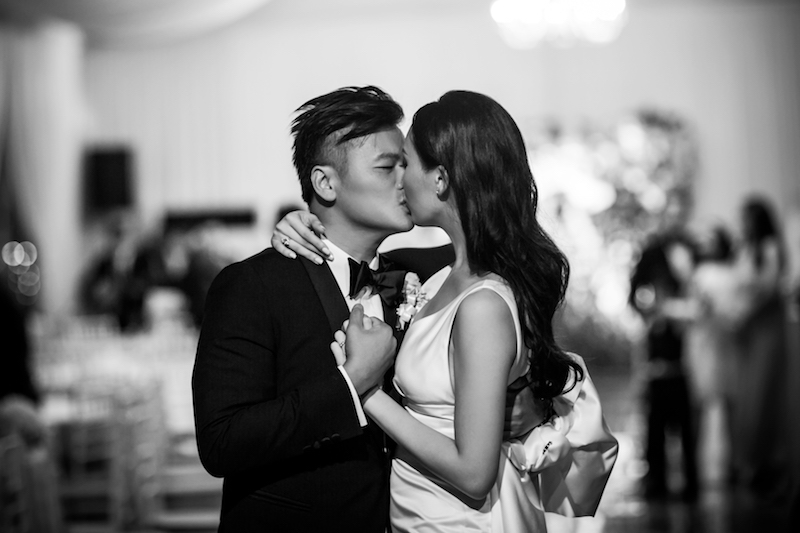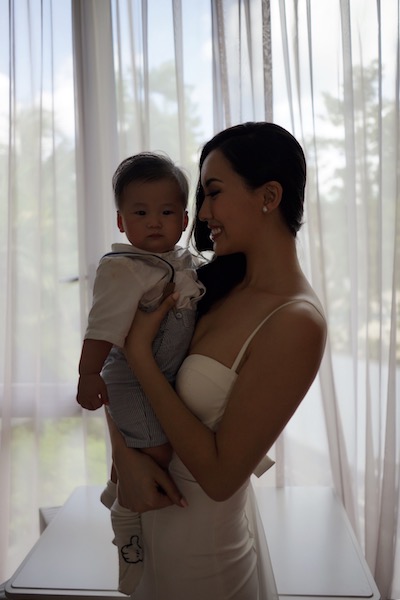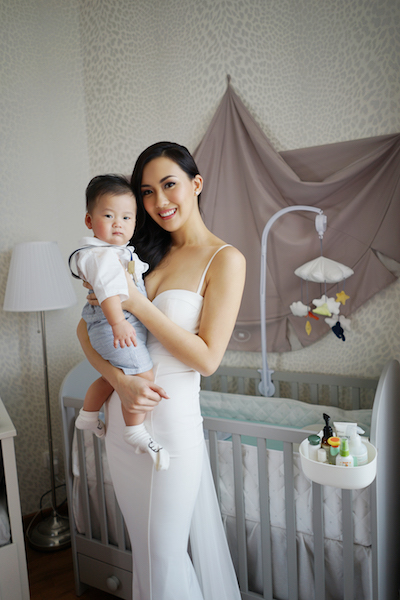 So happy to have reached my goal just in time for the wedding. Of course every bride wants to look good on her big day, who wouldn't!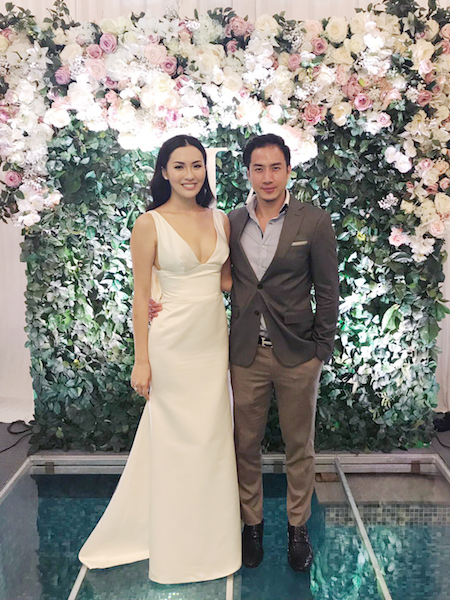 And one with Dr Zhang, of course!
One Year After The Baby
My body will never be 100% back to what it was, of course I know that. But one thing's for sure now – I will never take my body for granted ever again! I work out now more than ever, and have been respecting my body in the sense that I try to eat as healthy as possible. After all, this body granted me the greatest gift of all, Liam, and it deserves the best!
I am still heading to Shiro Aesthetics for Venus Legacy, and Dr Zhang and I are still working on lightening my linea nigra. Strange enough, it never fully went away but Shiro Aesthetic Clinic's pigment laser sure helps and it's barely visible anymore.