This was my first time in London by myself and London was amazing as always. London is always about food and friends for me. I love that I always get the opportunity to catch up with my junior college classmates that I haven't seen for years when I am there. You know a great friend when you haven't seen them for two years and you catch up right where you left off.
This time, I made it a point to try out as many Michelin star restaurants as I could. Something that London is famous for! With a little company, I tasted eight Michelin stars in total. Oh, the satisfaction you get from an amazing meal.
Zuma
5 Raphael Street, Knightsbridge, London SW7 1DL, United Kingdom
First up was Zuma, which was highly recommended by Nura and everybody I asked. Zuma must have been the dressiest restaurant I have ever been to in my life. And I have been to quite a number! Everyone was dressed to the nines in their dapper suits and fur shrugs and I was shocked because it was a Tuesday night! No Michelin stars for this restaurant but food was amazing, nonetheless. It was modern Japanese fusion, and the restaurant was fitted with a bar separate from the main dining area.
Thank you Nura for my beautiful Valentino dress!
Out of everything I ordered, my favourite had to be the botan ebi and the lobster sashimi. The botan ebi was so amazing I actually ordered two portions of it. Unlike the usual sweet shrimp, this one was about the size of a tiger prawn. Yay, more for me! And that half lobster sashimi served in a lobster tail was just heaven.
Hakkasan
8 Hanway Place, London W1T 1HD, United Kingdom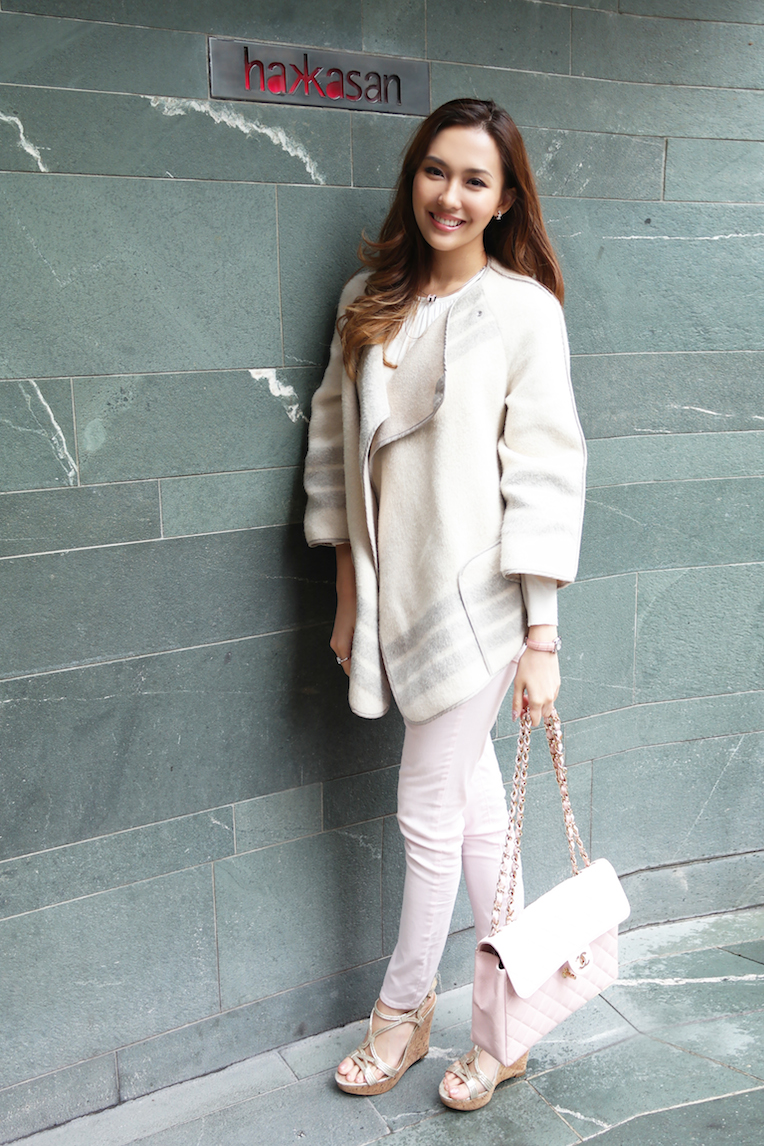 I wasn't quite sure what to expect at Hakkasan at first, actually. I heard that it was a Cantonese restaurant, and then a Chinese restaurant. There is a difference between the two, by the way! Was it going to be noodles, or seafood, or? Turns out it was dim sum with a mix of fusion Chinese. Loved this place!
Definitely the crispy duck salad, char siew pau, and the one with the dough fritters inside the cheong fun. I can't remember all their names!
The lighting in the restaurant itself was really bad so I am sorry if some of the photos turned out a little more blurry than desired. I actually thought that it would have been better for a Michelin star restaurant, but this could be as good as Chinese food gets in London perhaps? The fried rice at Din Tai Fung is definitely better. Still worth a visit though, if you are missing Asian food in London!
Sketch
9 Conduit Street, London W1S 2XG, United Kingdom
These two photos are not taken by me, but I just wanted to show how beautifully designed this place is! There are so many rooms all amazingly decorated in different themes, and the bathroom was just spectacular! The first photo above is of the flamingo pink tea room, and the second photo is of the bathroom. In the bathroom, each cubicle comes in the form of a giant egg!
I don't really know why they were awarded two Michelin stars to be honest, but the decor alone is reason enough to visit!
Marcus
The Berkeley, Wilton Place, Knightsbridge, London SW1X 7RL, United Kingdom
Some crackers and polenta to start, followed by pan seared foie gras and suckling pig with cranberries.
Marcus was definitely one of the best restaurants and one of the best meals that I have ever been to and had in my life. Not to mention the service was utterly amazing. Following the courses, I had two servings of dessert served to me with compliments of the restaurant. Marcus surely lived up to all its three Michelin stars!
They even gave me freshly made biscuits to take home!
Four Seasons
84 Queensway, London W2 3RL, United Kingdom
This one needs no introduction! I always have to drop by at least twice whenever I'm in London.
Moving Day
I was shuffling around quite a bit in London, and my AirBnb apartment was definitely my favourite. Even compared to the Hilton!
A bottle of Prosecco greeted me as I walked into the living room on the second floor of my loft apartment. With a welcome note, no less! Thank you Tom and Charlotte for being the best host a lone traveler like me could ask for!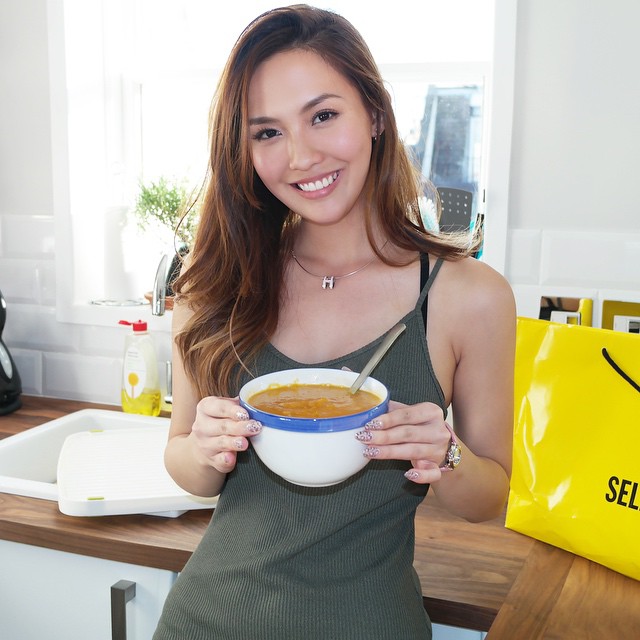 And then I decided to make myself a bowl of pumpkin puree!
Had a few friends over that night for barbecue because why not!
Tamarind
20 Queen Street, London W1J 5PR, United Kingdom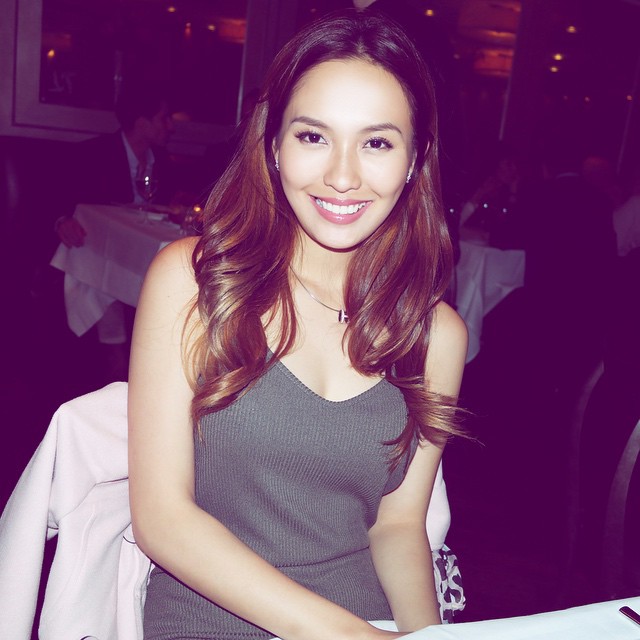 I had to try Britain's national dish. Curry, right? And of course at one of the best Indian restaurants London had to offer, the Michelin-starred Tamarind.
So many side dishes! I totally did not expect that. There were even more dishes that I didn't even take photos of. About 10 in total? The food was amazing, as Indian always is. Don't mind me but I packed everything I couldn't finish to go!
Brighton Pier
Brighton Pier is was as fun as three hours could have been. I didn't want to spend all day there so I bought the tickets to go at noon and to return at 4pm. That was just enough for a few rides and an awesome meal of fish 'n' chips on the pier.
More Fish 'n' Chips
6-8 Hanbury Street, London E1 6QR, United Kingdom
This was supposed to be one of those really popular fish 'n' chip joints and I was glad that a friend brought me on a Sunday morning! After, I walked around Brick Lane by myself and scored a Chloe jacket and a pair of Prada's for less than 300 pounds!
London Cab Diaries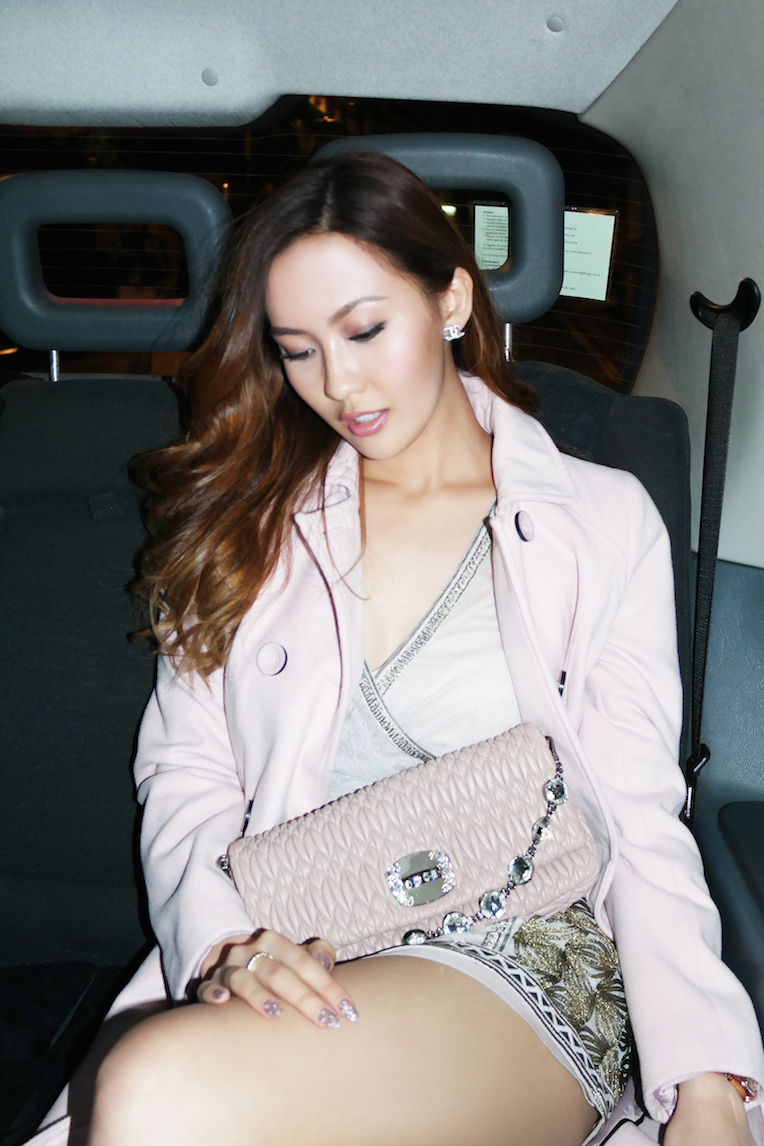 And so marked the end of my time in London. This photo was taken by Meowwie and was the prelude to an insane night of twerking in a friend's design studio. While we're young!
London – Helsinki – Singapore
In my 36 hours in Helsinki, I managed to squeeze in reindeer roast, cryotherapy, and a spa day at Långvik. Not bad at all, ha! It was a really nice wind down from all the hustle and bustle that London was and I just loved how quaint the old city was. And then, back home it was!