– Advertorial –
After three whole weeks of being down with the flu, I was so glad to be back at Upside Motion! You have no idea how bad I feel for not working out for close to a month! Maybe it's just me, but I always feel a little pudgy and conscious after a hiatus from working out.
Eager to get back into my workout routine, I made an appointment for a private pilates session with the super friendly and helpful Libby at Upside Motion! It was my first time on the reformer, and it was quite interesting to know that the reformer helps to work you out in so many ways!
In case you don't know what a reformer is (which I didn't either before last Wednesday), this is it!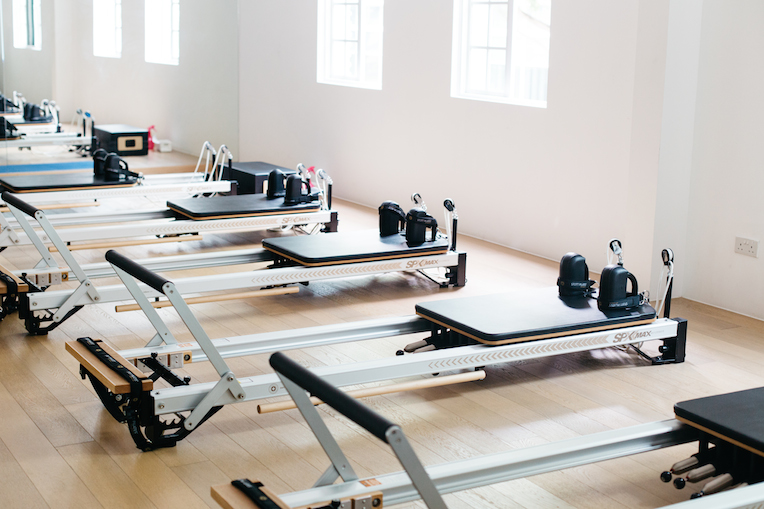 I was completely new to the reformer and Libby was really helpful which made everything so much easier! She personally adjusted them specifically for my height and strength and to each workout.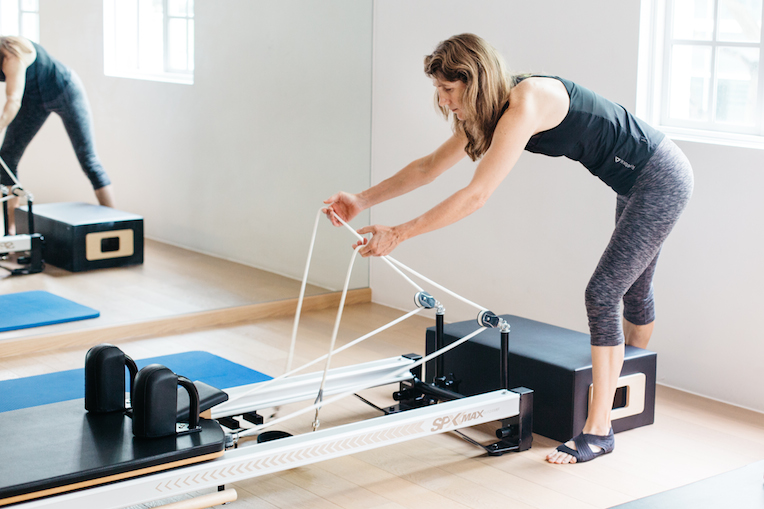 Here's Libby getting the reformer ready for me!
And here's Libby helping me get into the right position for the workouts. Posture is really important in pilates, and Libby was really helpful in getting me into the right posture to activate the right muscles without straining my neck too much. You know how some workouts such as sit-ups can really put a strain on your neck? I love that my entire workout was really focused on specific muscle groups without straining any other part of my body.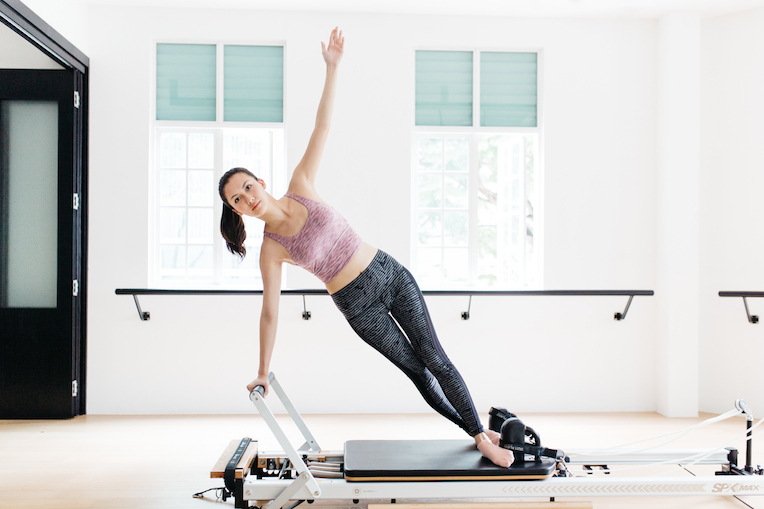 This pose was actually really really difficult to do and hold! Libby suggested it only because it would look good in a photograph. She also mentioned that while this pose works out the core not unlike the side plank, there are many more better poses to do that are not so hard on the wrist. Which I totally agree! A side plank for example, would have the exact same effect on the core. I love how honest Libby is and the fact that she has her clients' best interest at heart. So this pose was really done just for the reader, you!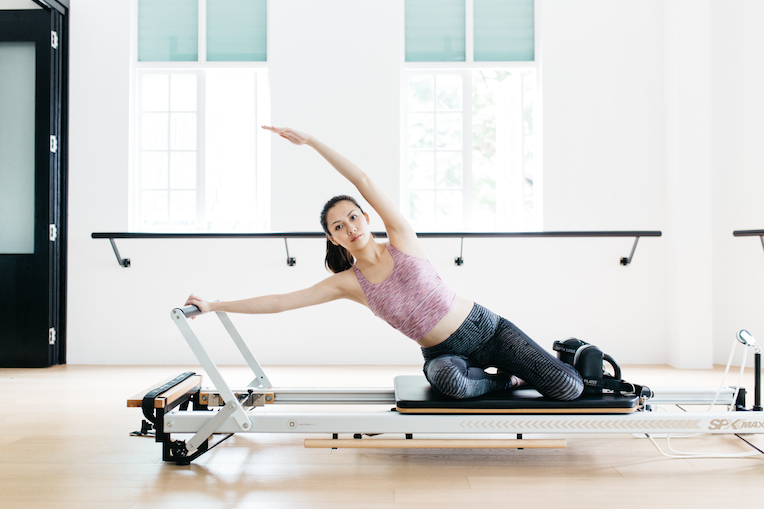 The mermaid-esque pose, on the other hand, was a lot easier to do.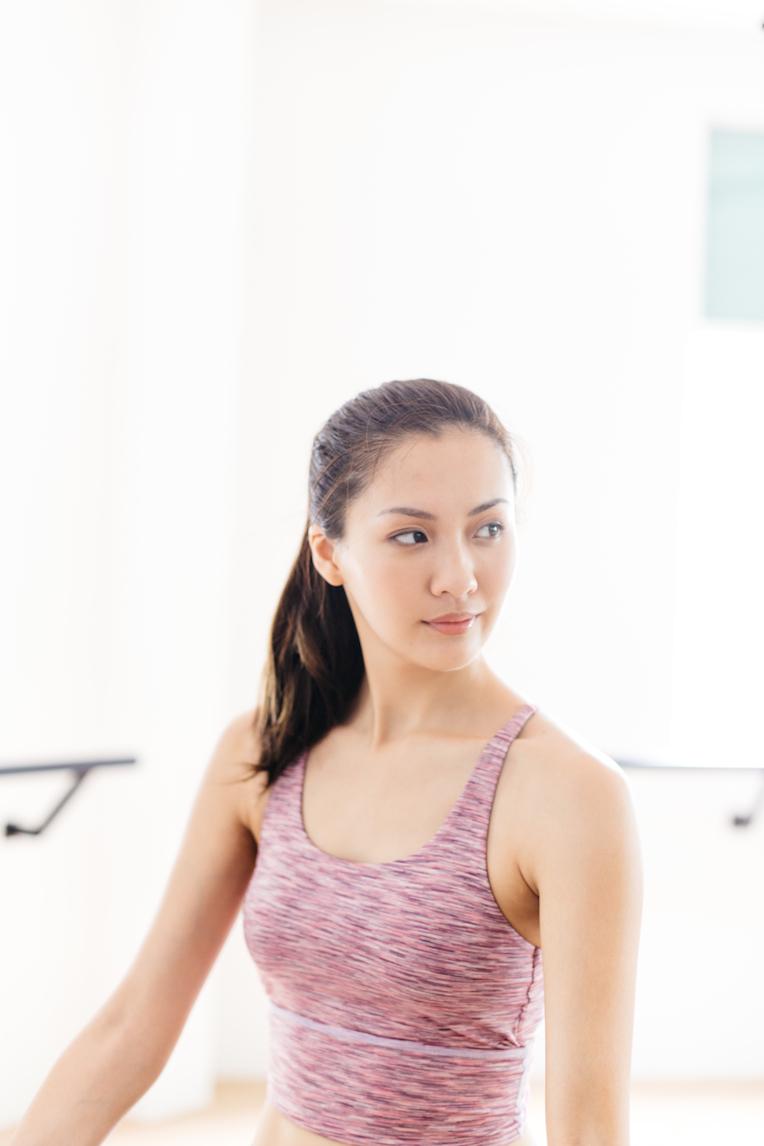 Just checking my posture in the mirror…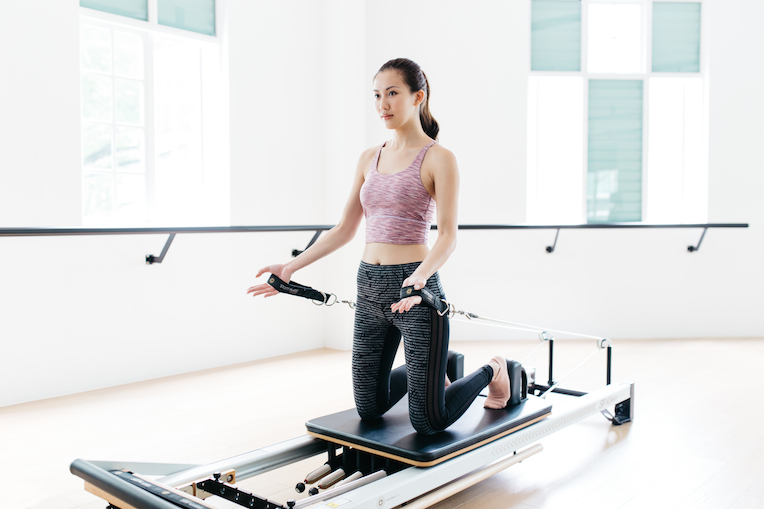 And moving on the working out the arms and core… I think a lot of these poses look really easy to do but they really are not! This one, for example, was not easy to hold at all, and balance was quite an issue. The difficulty in balancing added to the core workout on top of toning the arms, which I absolutely loved!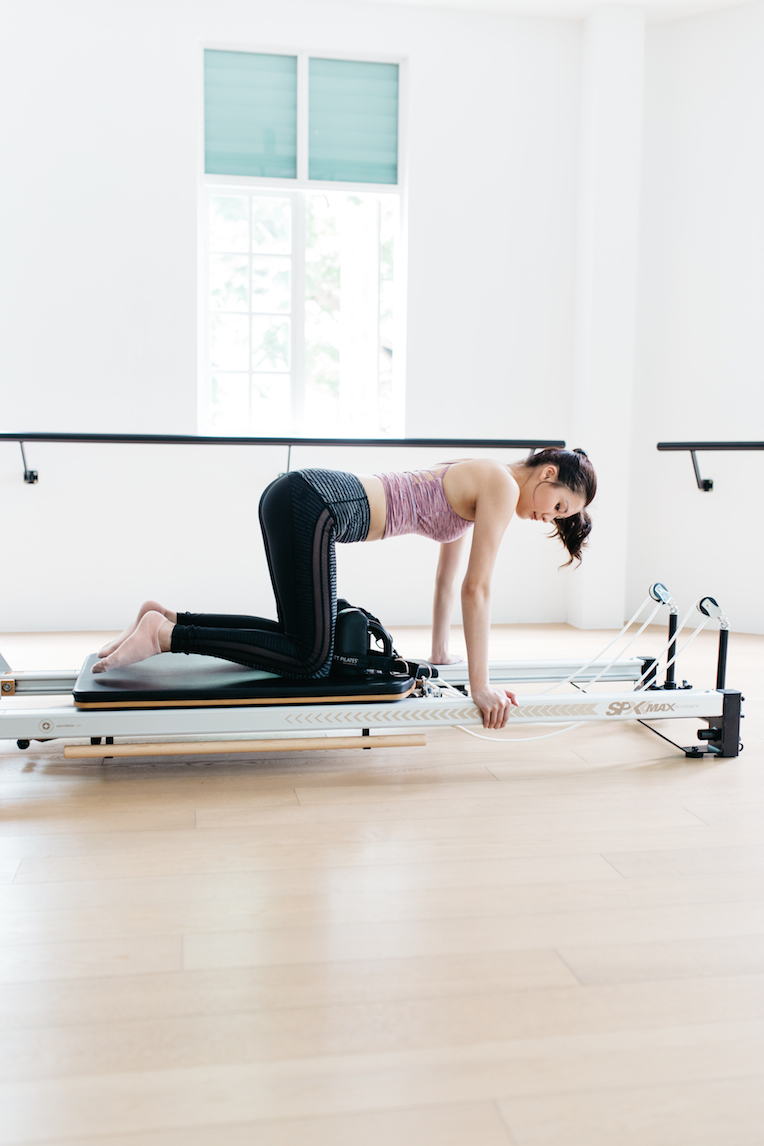 And so I got my first taste of the pilates reformer and I am just happy that Libby went easy on me. I was also still recovering from my flu at that point in time, and I could see that Libby adjusted the intensity of the session just for me. She knew that I was not feeling very well and very kindly warmed me up for the day with a low intensity workout on the reformer.
The private session was really helpful in getting me acquainted with the reformer and I am really looking forward to group classes now that I'm not a stranger to the reformer anymore! (I was previously quite intimidated by the machine!) I also like that it is quite the different workout from my usual Xtend Barre classes in terms of intensity and routine. It gives me the luxury of changing up my workout depending on my mood.
Aside from the pilates reformer, Xtend Barre and Antigravity Aerial classes are also available at Upside Motion. Xtend Barre is a personal favourite! Check out my last blog post here on Xtend Barre if you haven't!
Visit www.upsidemotion.com for more information on Xtend Barre, Pilates, or Antigravity Aerial classes.
View the class schedule here!
Orchard Shopping Centre
Tel: +65 67372979
321 Orchard Road, #04-05
Singapore 238866
City Hall Studio
Tel: +65 66366859
36 Armenian Street, #02-03
Singapore 179934