It was my first time to Korea, and I was incredibly excited. Was it everything that everyone talked about? My sister had been to Seoul twice at that point in time, and would not stop gushing about how much she was in love with that city. And she wasn't even one of those K-Pop fanatics!
The answer was yes, by the way. It was everything that everyone talked about.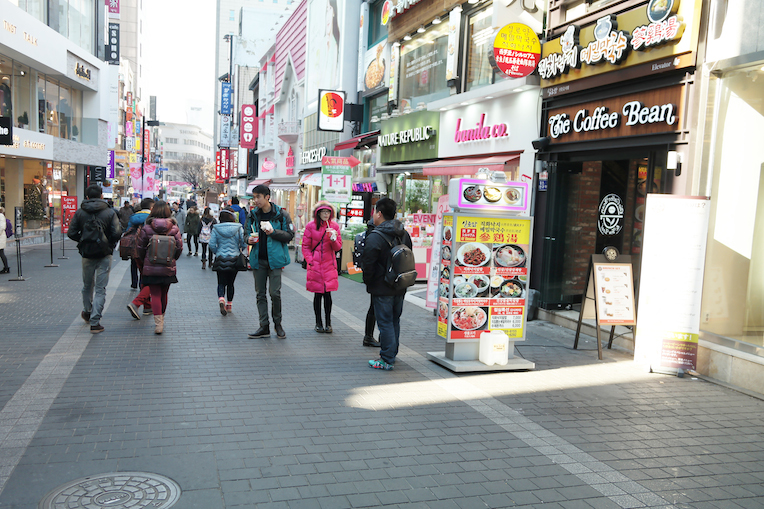 First stop, hotel. It was a lot smaller than expected, and I was rather disappointed with my choice. I do think I am way too old for the backpacker's hotel. However, right smack in the middle of Myeongdong! That, I could do.
Tosokchon, Samgyetang
5 Jahamun-ro 5-gil, Jongno-gu, South Korea
Reputed to be the best Samgyetang (Ginseng Chicken Soup) in Seoul, we had to give it a try! It was also recommended by John from Salon Vim who was recently there. He did mention that the waiting time could go up to hours, but we tried our luck anyway. We arrived around 2.30pm on a a weekday afternoon, and got a table right away! Converted from a traditional Hanok, the restaurant was beautifully furnished, complete with conventional dining tables on heated wooden floors.
Tosokchon uses only fresh free range chicken no more than 49 days old. The tenderness of the chicken in the frothy rich chicken broth was absolutely out of this world. Definitely a must-try if you ever go to Seoul! Did I mention that the chicken was fully stuffed with glutinous rice?
Gyeongbok Palace
161 Sajik-ro, Jongno-gu, Seoul, South Korea
The main royal palace of the Joseon Dynasty.
Yep, this guy is real. I checked.
Bukchon Hanok Village
A Korean traditional village with a long history located between Gyeongbok Palace, Changdeok Palace and Jongmyo Royal Shrine, Bukchon Hanok is where the aristocratic classes lived during the Joseon Dynasty.
Staying at Bukchon Hanok
This is where we stayed for the second half of our trip – In this absolutely beautiful and quaint traditional house in the middle of this endlessly charming neighbourhood. I definitely recommend it if you ever go to Seoul! It came exquisitely furnished in traditional style, complete with a living room, two bedrooms, and a fully functioning kitchen. It was perfect for the four of us!
Click here to check out the listing on Airbnb!
Skiing for the First Time
We spent about half a day at the Jisan Ski Resort which was only an hour away from Seoul. It was my first time skiing and it was both easier and harder than I had imagined it to be. I guess skiing itself wasn't that hard, but the fear that strikes you at the top of the slope was very real indeed! I tumbled a little here and there but it wasn't anything I couldn't handle. I was completely exhausted after 4 hours on the slope, and thank god we only booked a half day trip!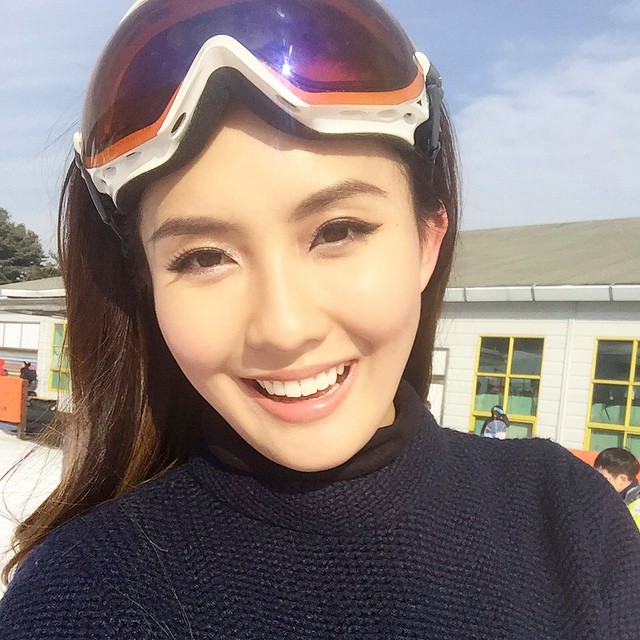 Miss Lee Cafe
144, Gwanhun-dong, Jongno-gu, Seoul, South Korea
Made famous by Korean reality TV show, "We Got Married", Miss Lee Cafe is also known for its lunchbox Bibimbap! My sister heavily recommended this place for its lunchbox meals. It was definitely a cafe worth checking out! I personally thought that the food was just alright, but the decor was way too adorable to give it a miss.
I would say that THIS was the highlight of the entire meal. It was a magical version of a finely shaved ice-kachang with fruits and beans on top!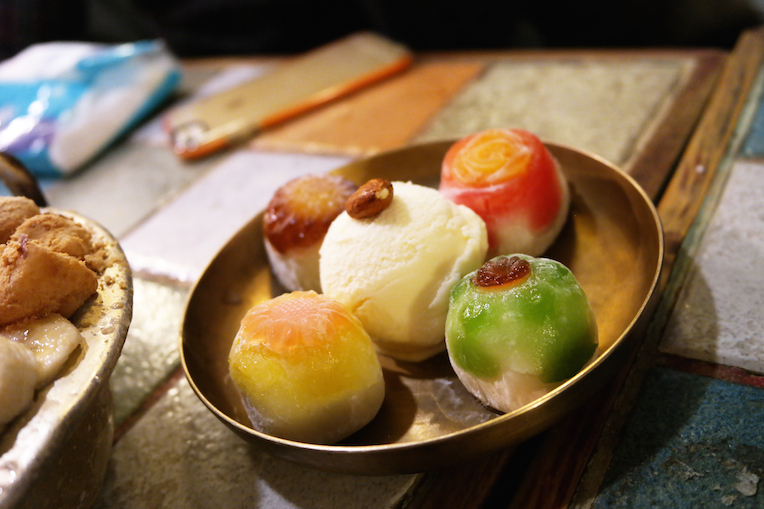 Noryangjin Fish Market
688 Nodeul-ro, Dongjak-gu, Seoul, South Korea
Widely compared to the famous Tsukiji Fish Market of Tokyo, I would say that they are both worth checking out! While the Tsukiji Fish Market of Tokyo is best known for its tuna auctions and fresh fish for sale, I loved that the Noryangjin Fish Market had a lot more than just fish. There were geoducks, shellfish, lobsters, and more!
And then we bought this 6 kilo darling. If not for the others' insistence to devour it, I would have kept you as a pet. I hope you're reading this in lobster heaven.
Just kidding. I went to lobster heaven.
We steamed it, we grilled it, we sashimi-ed it. We ran out of things to do with 6 kilos of lobster.
Everland
Because we refuse to grow up!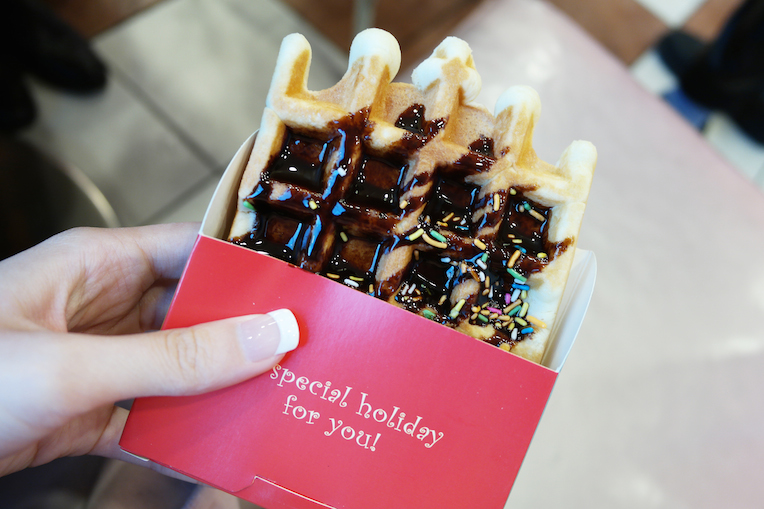 Breakfast!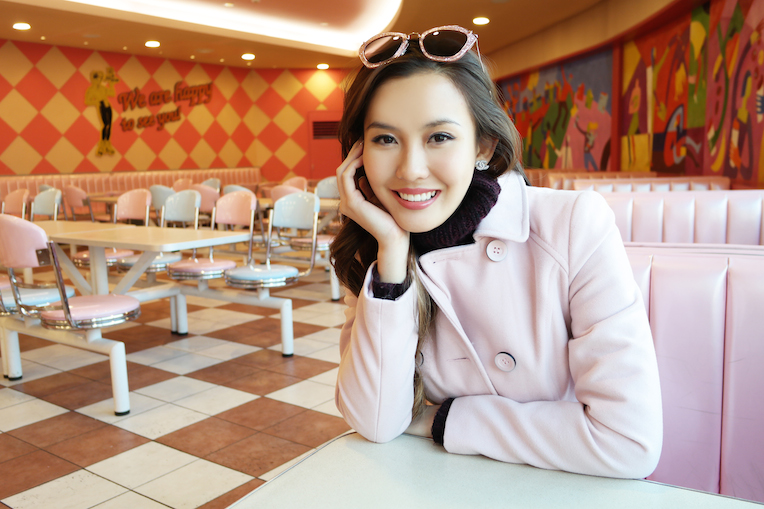 My pretend morning face.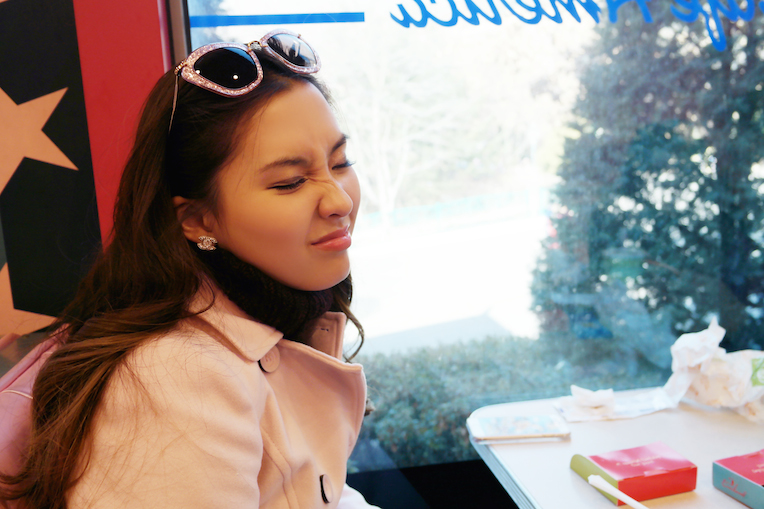 My actual morning face.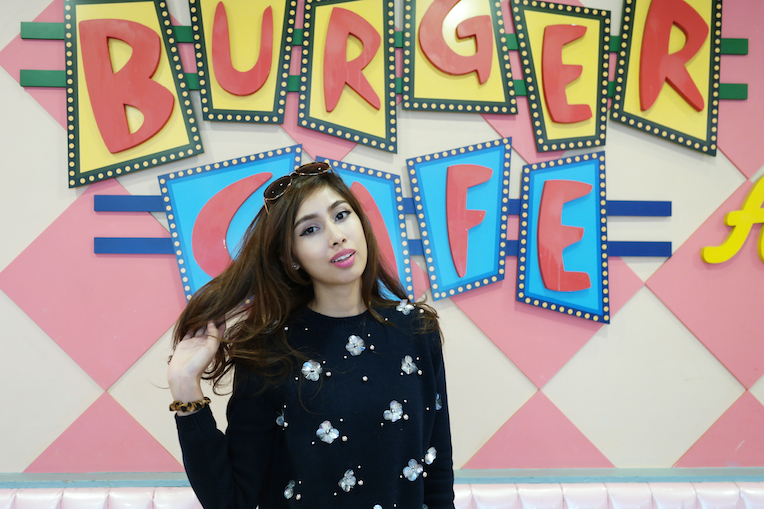 The mandatory diva hair flip.
OMG does anyone remember this?! Minimelts!!
And then I had so much fun that I forgot to take photos for the rest of the day. #awesomeday
Nongol House Korean Charcoal BBQ
161-15, Donggyo-dong, Mapo-gu, Seoul, South Korea
Fully decorated in wood to resemble a log cabin, this BBQ joint was perfect for casual diners with big appetites! The four of us barely spent S$150 on all the beef that we ordered! Definitely an amazing dinner for value compared to the famous and pricy Maple Tree House.
On Board to North Korea…
Unfortunately, the line to Pyongyang has been discontinued. Still a pretty cool visit to Dorasan Station along the DMZ though!
Lotte World
240 Olympic-ro, Songpa-gu, South Korea
Where we did everything we wanted to do as kids but didn't have the money to do so. We got giant dolphin helium balloons, ate all the candy we wanted, and bought the entire souvenir store!
Last Day
Ended off my trip with a morning at the outdoor skating rink!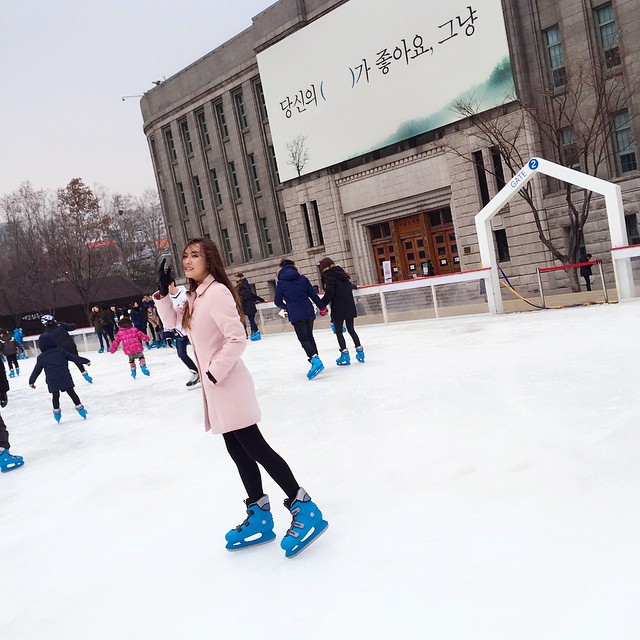 Am already looking forward to my next holiday!