By the time you're seeing this post, I should be already 12 weeks preggers! (Edit: 18 weeks because I haven't updated this blog in a while. Guilty!) Which is when it is supposedly appropriate to tell your family and friends, yes? I am so new to this but am so happy and excited. I remember LL's reaction to my VERY surprising news after a good 3 hours of being shocked and anxious more than anything else. He said to me,
"I'll take care of you forever."
*Insert hearts for eyes emoji*
I'm going to be writing my whole experience down, just for keepsakes. Who knows, it might even be helpful to moms-to-be just like me! I have been reading and reading a lot hoping to know as much as I can to make this experience a happy and healthy one, and I hope that sharing my experience here will do the same for others!
Click here for the rest of my blog posts relating to pregnancy!

25th April, 2016
My period wasn't due yet, but I just felt like I might be pregnant. There were absolutely no symptoms that were out of the ordinary. It's kinda amazing, actually, that I felt like I knew. So I got two test kits just to be sure. One of them Predictor and one of them the generic Guardian one.
I first took the Predictor test and after 5 minutes of waiting, decided that nothing else was going to appear, and assumed it negative. After dinner, checked the test again and it was positive! I was definitely shocked and decided to try the generic Guardian one. The results were negative.
27th April, 2016
I decided to try another Predictor test in morning and it turned out positive. I don't know why I still wasn't sure. Perhaps I thought that Predictor might not have been exactly an accurate, ahem, predictor. Plus, the generic Guardian test turned out negative! Which one was I supposed to believe.
Told LL that I got two positives and one negative that night. He seemed like he freaked out a little inside for a bit but tried to look as calm as possible. And then later that night before we fell asleep he called me "mommy"…
28th April, 2016
Got two more Clearblue's just to be sure. And I didn't have to use the second one to know. I just knew when I saw the blue "plus" sign.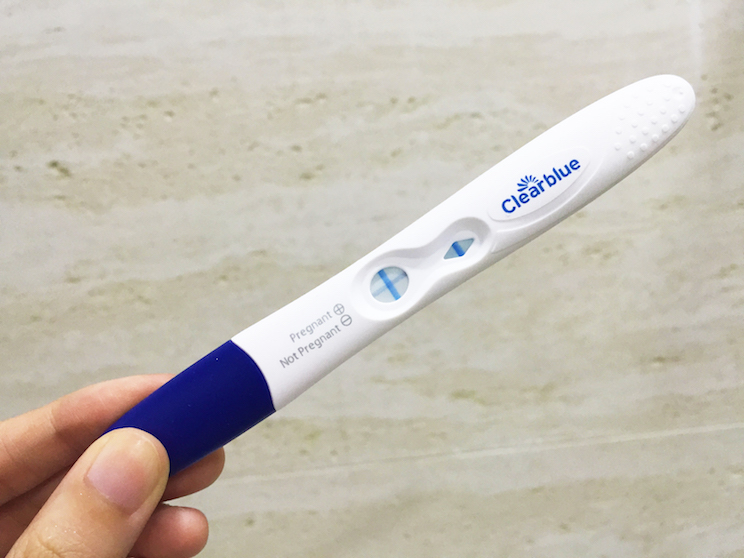 LL insists on keeping it in his closet! Is that gross? He also immediately suggests getting a slow cooker because he's going to make me soup every day now! I then texted Ellis, my sister, and to which she replied this… Pfft.

Mom doesn't know yet. Ellis suggested letting LL do the talking since mom loves him. Probably a great idea.
29th April, 2016
Headed to Great World City to get me a slow cooker and an air fryer with Meowiie since LL had to go to a meeting that day. Got some supplements for LL and some prenatal vitamins for myself at GNC when Meowiie saw them and casually asked me who they were for. I brushed it off and said for a friend who just got pregnant!
30th April, 2016
Woke up to the sanding and lacquering of the parquet flooring downstairs in the living room. And the fumes were so pungent that we could smell it from the bedroom! We both thought that it would be best if I went home to my Mom's for a night because of the toxic fumes.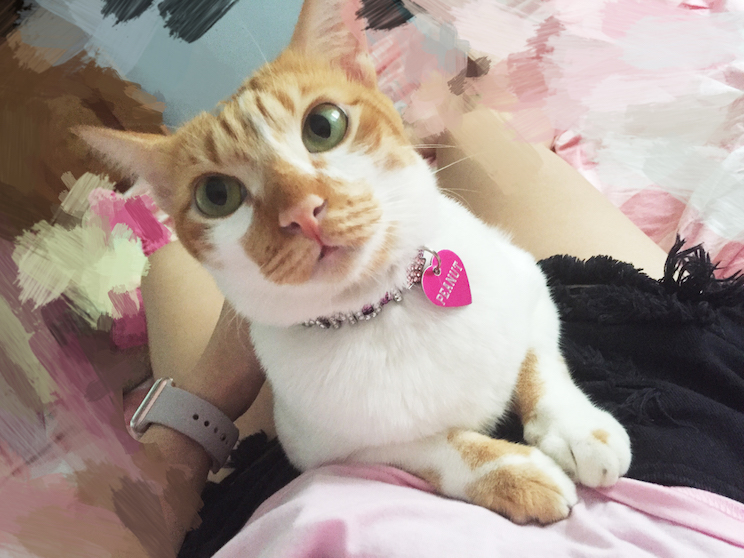 I think Peanut knows.
LL texts me to say that he's having some super hot wings from Little Hiro. Supposedly the spiciest he's ever had. His exact words were…

I don't know where he took his sex-ed lessons but that definitely doesn't sound right…
Also, reading up on a whole bunch of do's and don'ts of being pregnant and shocked to find a whole list of toxic ingredients in my daily products that can cause harm to foetal development. I promise to upload that list for moms-to-be soon! Always better to be well-informed than not.
1st May, 2016
Thinking of where we'll have our nursery and *gasp* I may have to give up my walk-in-wardrobe! I was so so so close to getting the closet of my dreams! Oh well, maybe we can partition the room to have the best of both worlds?

8th May, 2016
Broke the news to Mom over Mothers' Day dinner. Of course, we softened it with the biggest and coolest Nespresso machine we could find, haha. That really helped, I think!
And here's how we did it!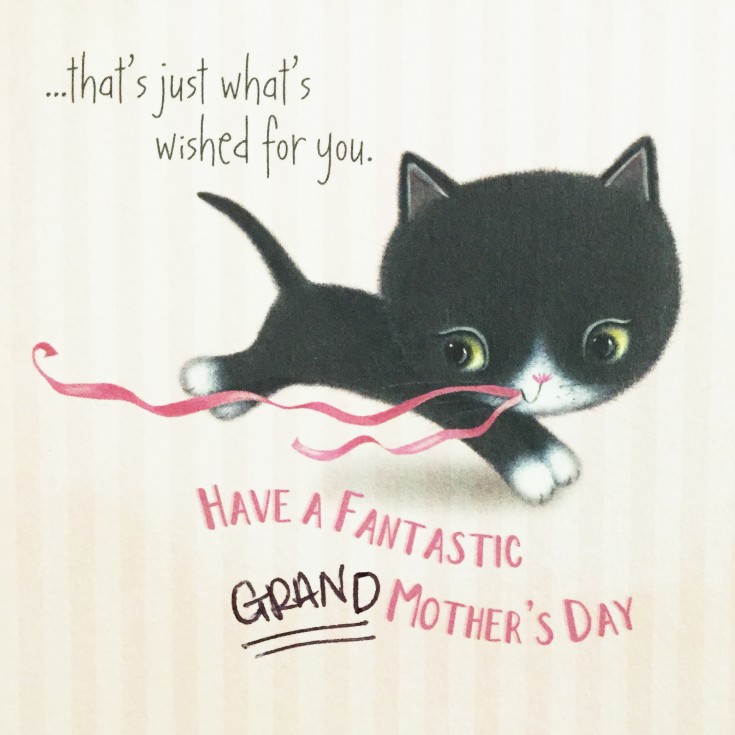 All she said was to be responsible. Of course we will!
10th May, 2016
Had our first appointment with our OB today. I was really looking forward to seeing baby on the screen for the first time! And of course to make sure that everything is going well and that baby is happy and healthy in there.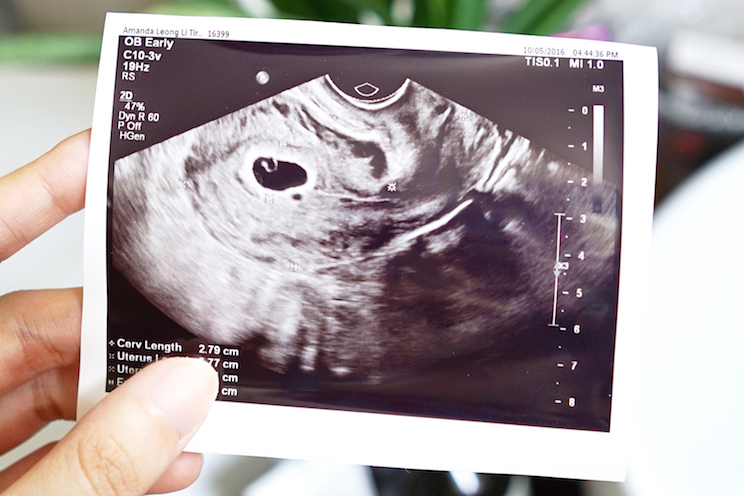 The magical little one.
I was so happy to know that little squishy was growing well so far. Squishy is exactly 2mm long, which is roughly the size of an orange seed!
When Dr. Ann Tan told my that the little blinking blip on the screen was my baby, my pregnancy bimbo brain managed to say something along the lines of – "Wow my baby can blink? Like with its eyes?"
Silence in the room.
Oh well. At least doc and nurse and LL were nice enough to pretend they didn't hear it. I only realised how stupid a statement it was to make when I got home. It didn't even hit me then! I was just wondering why nobody replied me.

31st May, 2016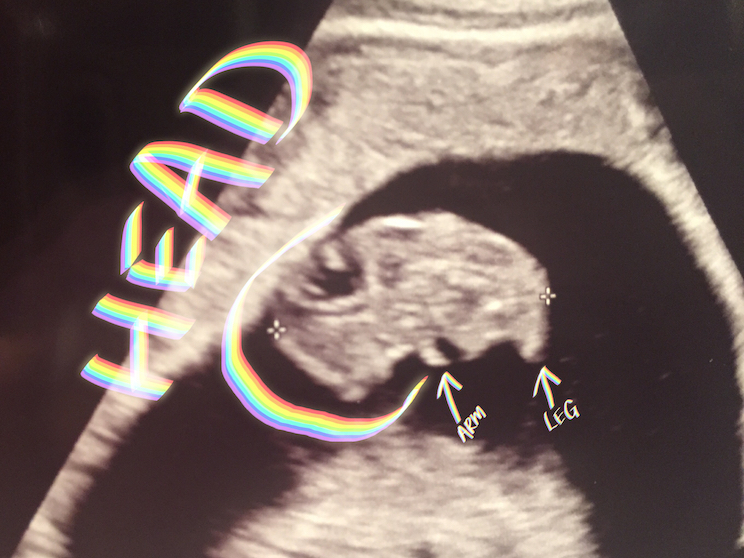 Squishy looks like a gummy bear now! Our last scan with our doctor before heading to Europe for our pre-wedding shoot. Ok, really LL was going for a business trip and I just wanted to tag along to take some photos!

5th June, 2016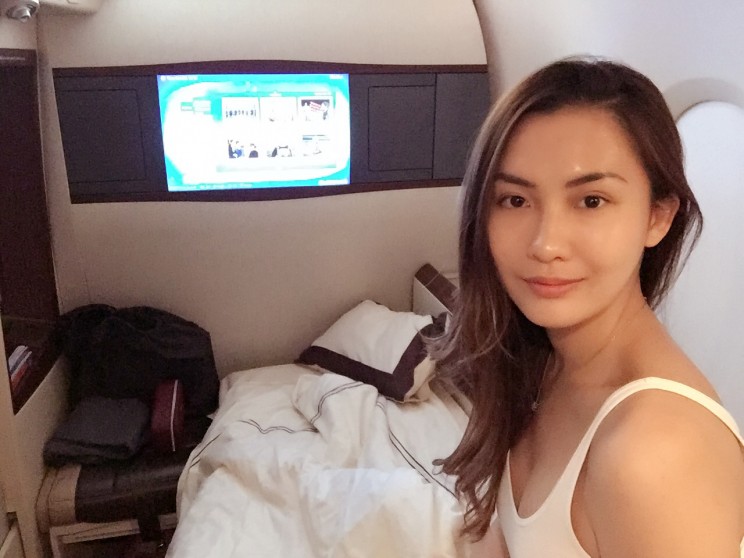 Flying to London to meet Meowiie before meeting LL in Croatia for our pre-wedding shoot. Am pretty sure LL is only letting me fly suites because I'm pregnant and traveling alone. But I ain't complaining! Pardon my messy suite.
Did I mention that she will be our photographer? A lot of people asked me why I didn't want to hire a professional to do it and the reason is simply because I didn't want to have an entire entourage following me around. I mean, I work as a model and I just didn't want it to feel like work. I wanted the whole experience of this shoot to be fun and casual and it really was. Maybe I'll share the photos when I'm done editing them! Well, here's a preview! More to come I promise!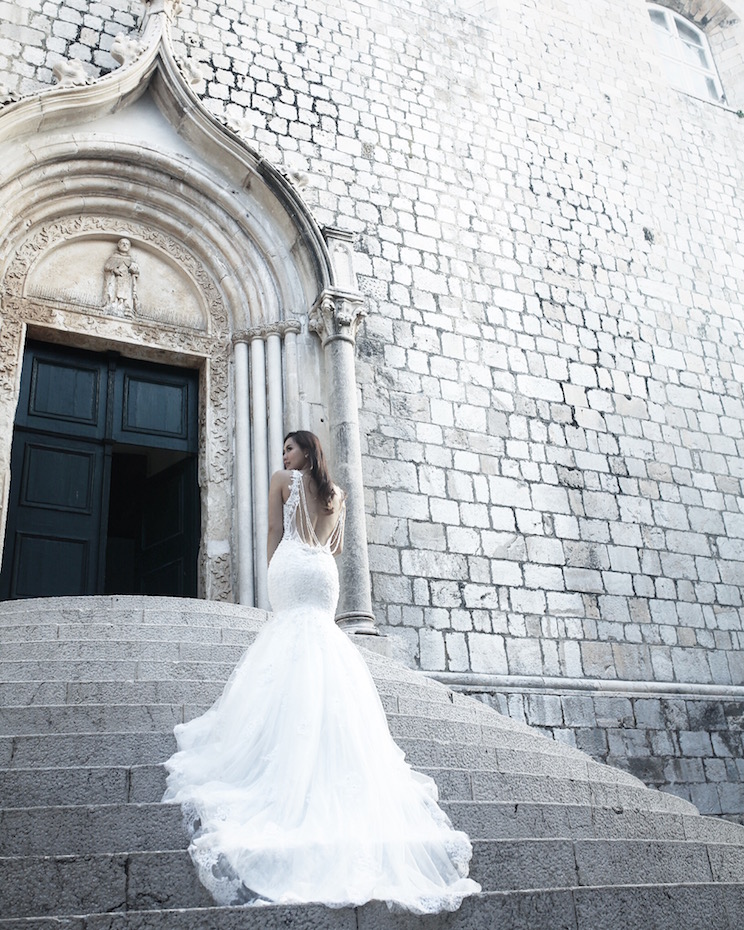 Anybody recognise this location from Game of Thrones? #fan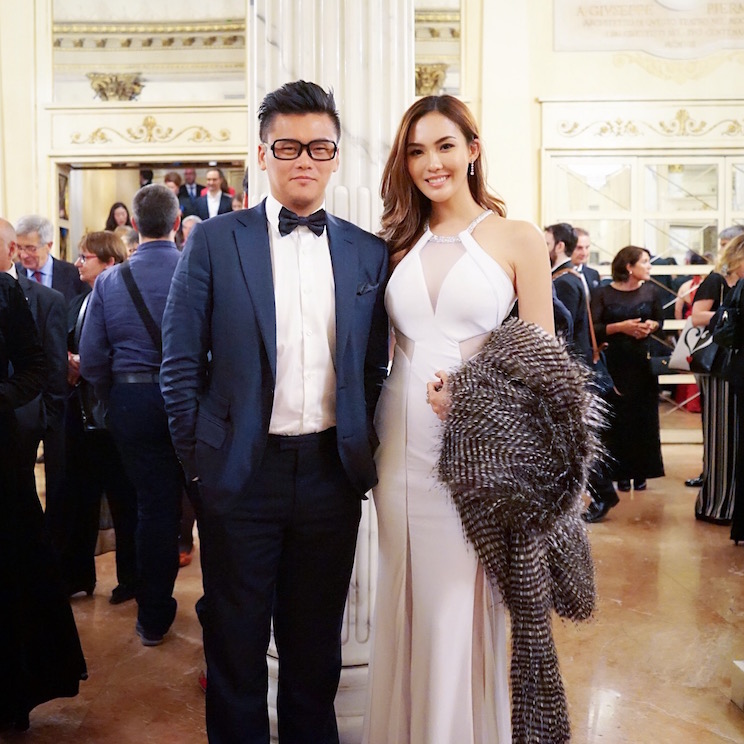 Date night at the Teatro alla Scala! It was such a beautiful experience, and we were glad to have done it. Thank god for subtitles too. It was such a last minute decision so lucky I packed this casual gown as a backup dress for the wedding shoot. Came in handy alright!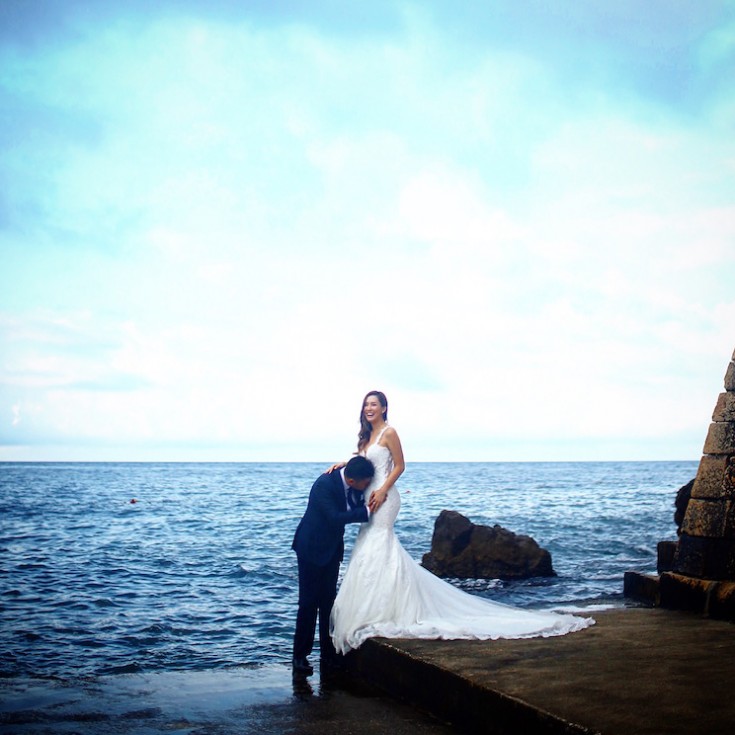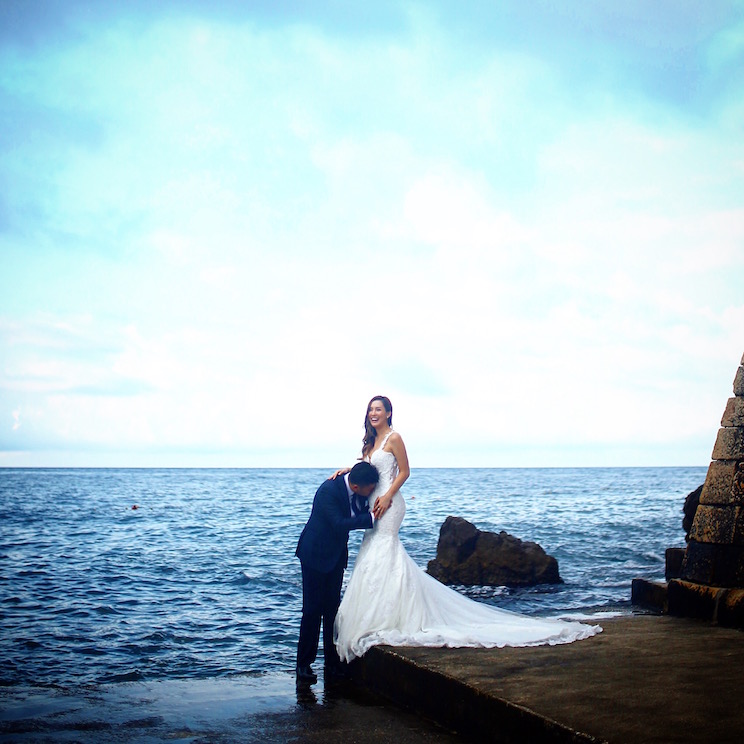 We've finally decided to announce our little baby boy's arrival… And it's a boy!
Now, I can finally start decorating the nursery! I was so so sure that it was going to be a girl. I guess I had wished for a little mini me but alas, it's a little LL we'll be expecting in early January next year! Fine, no more pinks in the house. I shall try to be a little more neutral when it comes to house decor.
We decided to do the Panorama test to check for markers and health issues and thankfully squishy is healthy and growing well. The most amazing thing about this Panorama test is that it can tell you with 100% accuracy the gender too! They did take about 7 tubes of blood from me for testing though!

25th July, 2016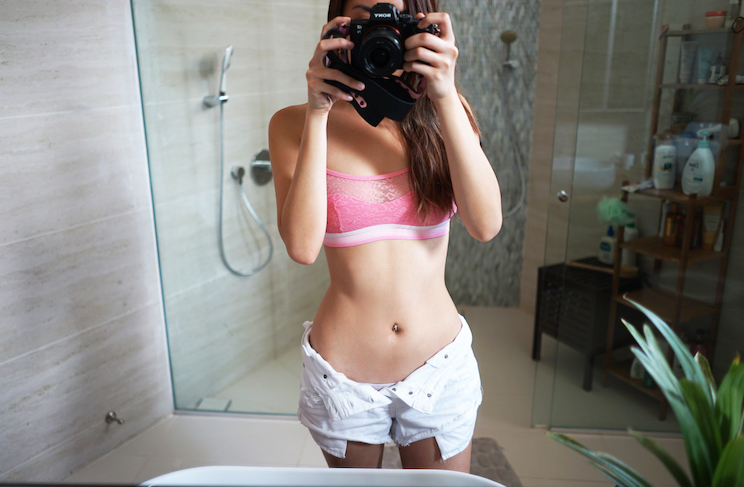 So excited to find out how I will look like in a few months' time… I still don't look pregnant at all but doctor has assured me that squishy is happy and healthy and that is all that matters! The healthy amount of weight to gain is around 12-15kg so I'm aiming to gain about 1+kg per month to make sure that I don't gain too much. Gaining too much weight during pregnancy can also be dangerous! And not to mention, it comes with problems like high blood pressure and such.
29th July, 2016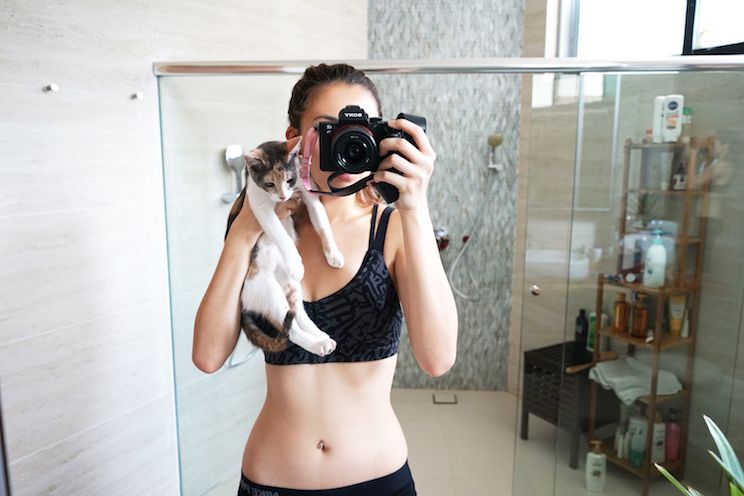 Chowder joins in for a Week 16 selfie!
Really blessed that the pregnancy has been very easy for me thus far. I'm finally in my second trimester and haven't experienced much nausea, mood swings, cravings, or any other symptoms. I sure hope it stays that way! Sometimes I'm not even sure that I'm pregnant and think I'm imagining it because I'm showing absolutely zero signs! And then of course, going for scans affirms me otherwise. Does that happen to anybody else!

31st July, 2016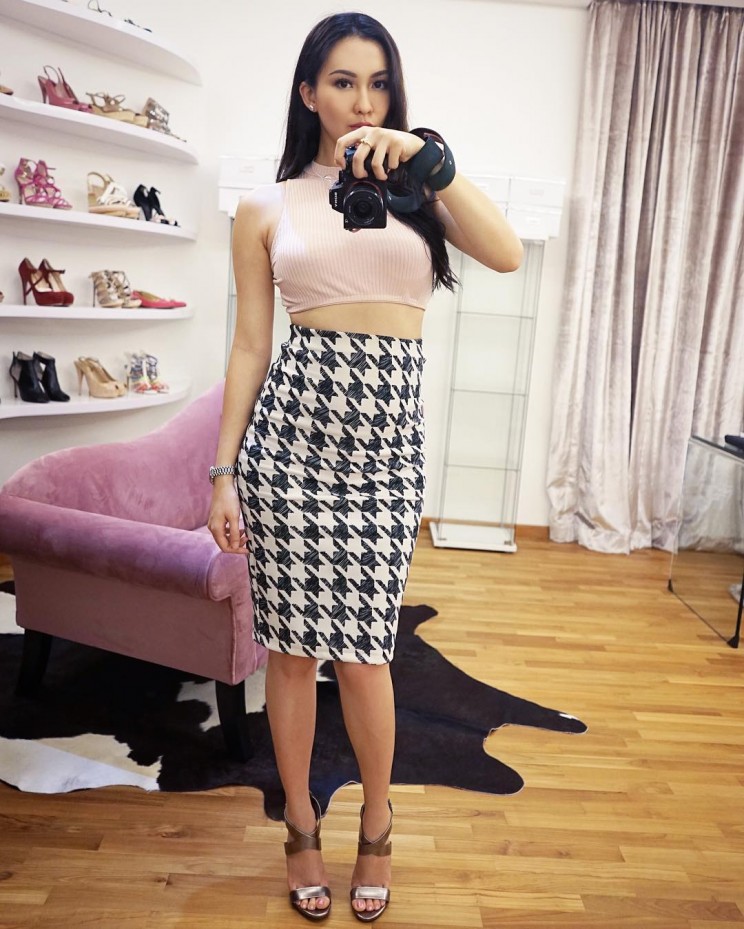 My sister says that I'll be the kind of preggo who'll squeeze into tight dresses for as long as she can. And I guess she's right, haha! I don't really get maternity dresses at all. Why buy dresses that you can only wear once or twice for that few months when you're big. Maybe I'll change my mind about that in a few months but that's how I feel about that now.
2nd August, 2016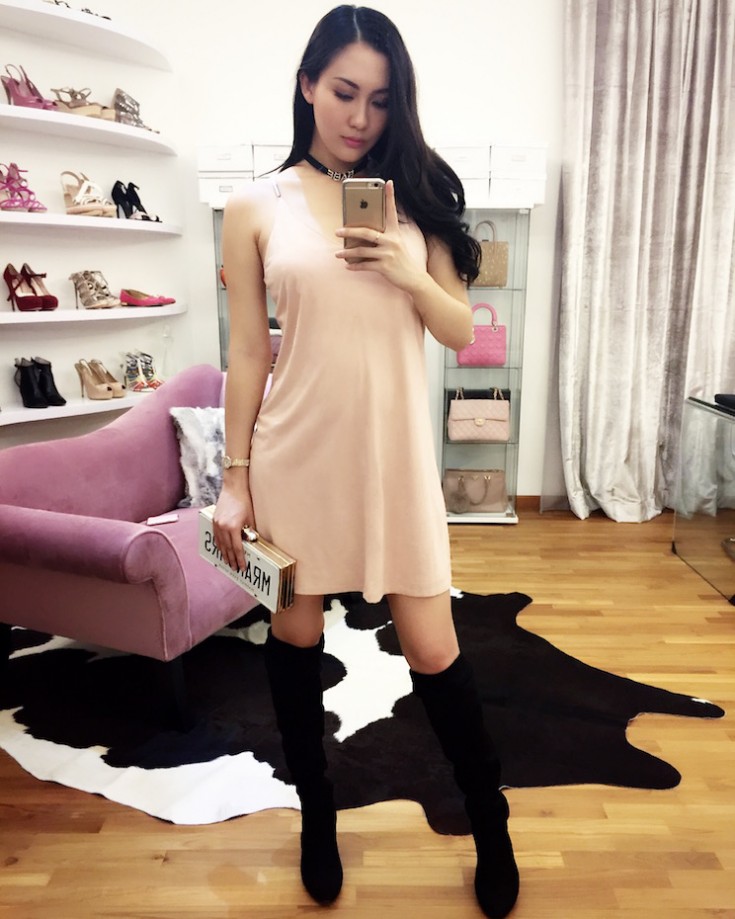 After dinner with my girls at Creatures!
2nd August, 2016
LL and I met today exactly 5 years ago! How time flies. So obviously, it's date night! We make it a point to eat at the same restaurant where we met every year to celebrate this day!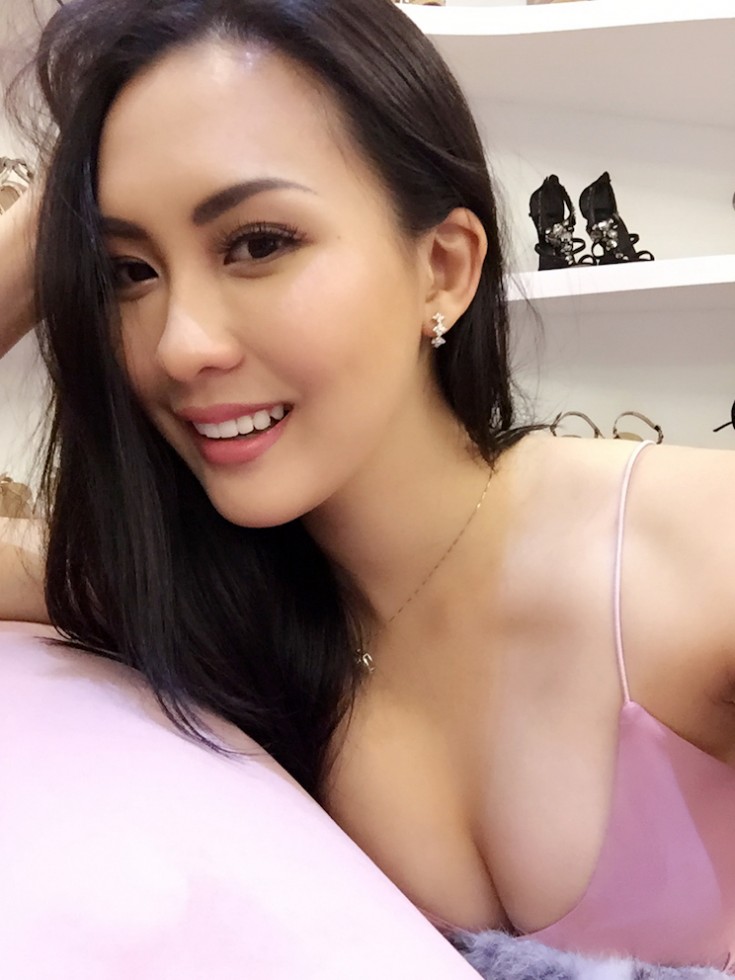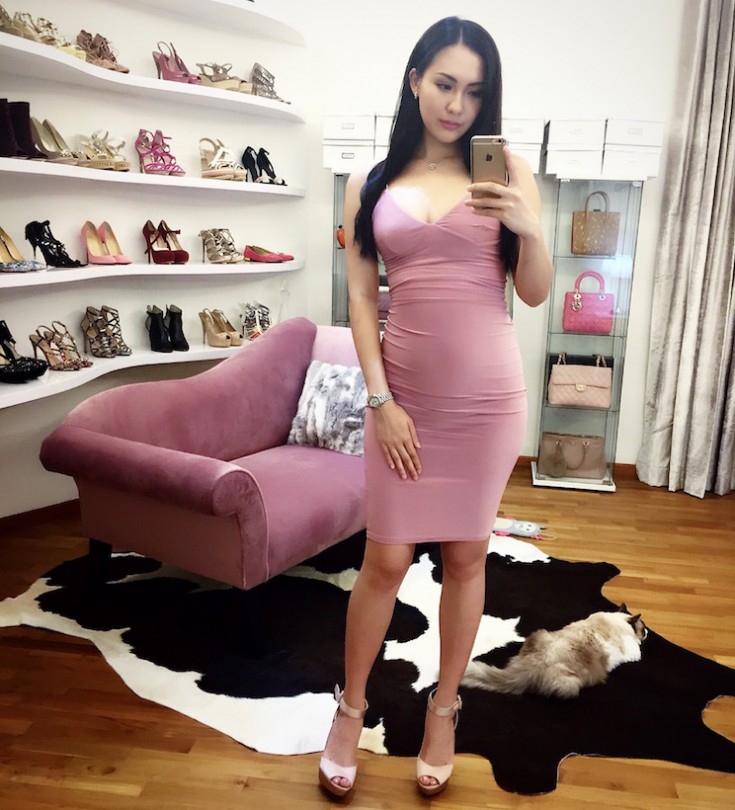 Squeezing into my Club L dress from ASOS. Still fits!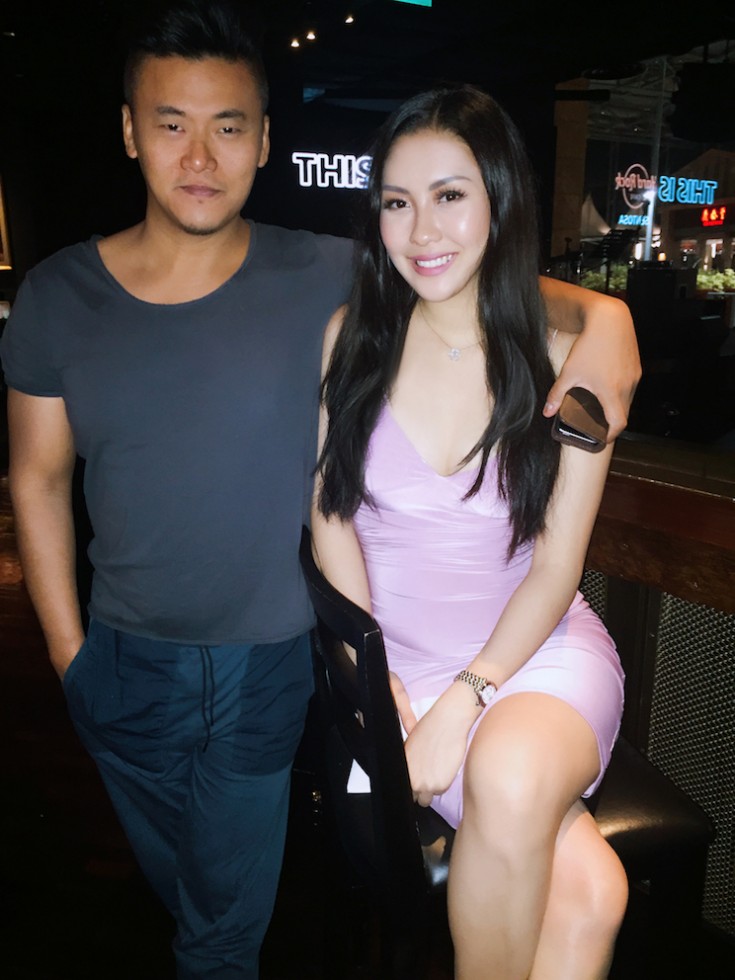 We met 5 years ago at a rap concert at Resorts World Sentosa and this is where we had our "first date" after, at Hard Rock Cafe! I can't say for sure that we look the same (yes, we're 5 years older) but it sure feels the same!

5th August, 2016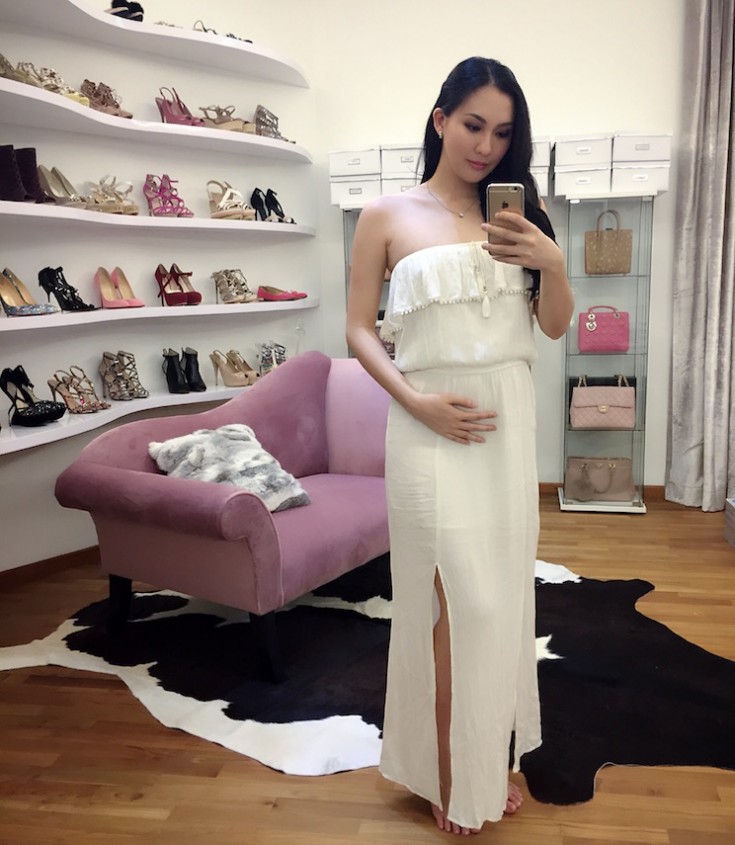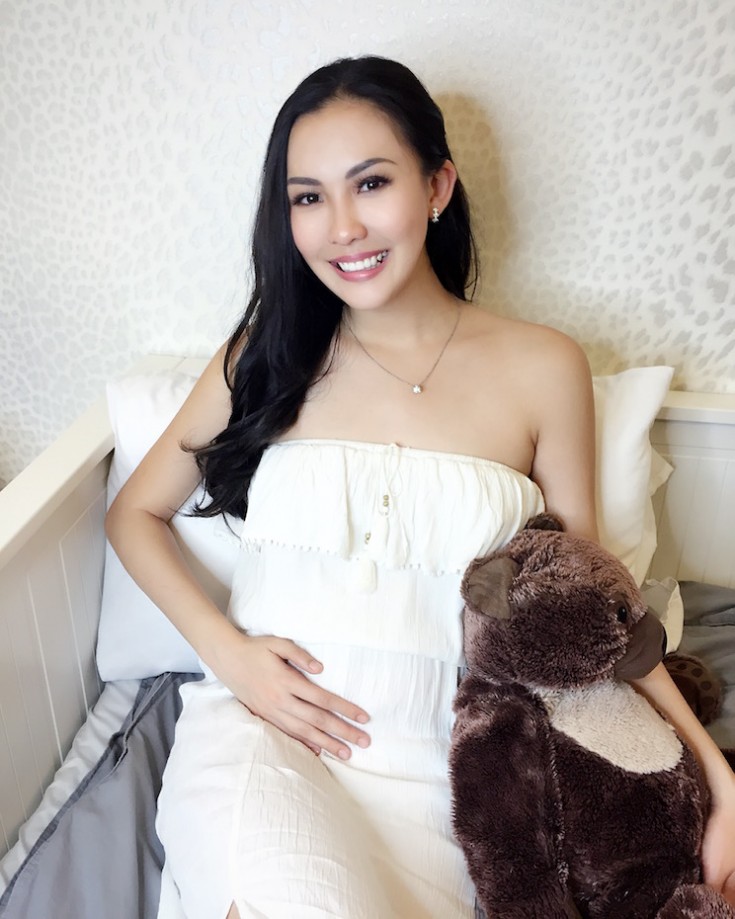 18 weeks today! Can't believe I'm almost halfway there already. Finally starting to show a little bit. And this is my preggo dress from American Eagle! See, something that I can wear while and after I'm pregnant. Perfect!
More updates to come!
Thank you so much for reading if you still are. I promise to keep updating my pregnancy journey! Up next, maybe some FAQs like… Are you married or getting married? How much weight have you gained? What are you eating? What are you using for stretch marks?
Coming soon!
Click here for the rest of my blog posts relating to pregnancy!