– Advertorial –
Remember my Instagram post from last week?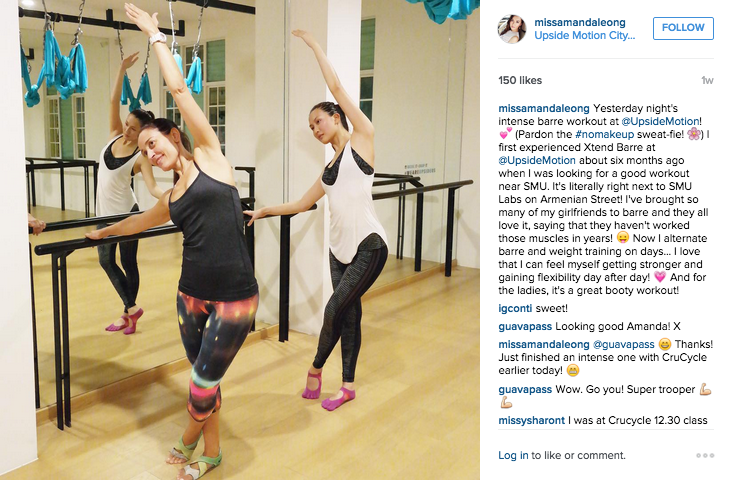 So here's my experience with Xtend Barre so far… And of course, Upside Motion – which also happens to be one of the only studios in Singapore that offer Xtend Barre.

I first heard about barre a few years back when I got to know a friend who used to be a barre instructor in Los Angeles. Then earlier this year when I was looking out for a great workout place near school (Singapore Management University), I found Upside Motion and got to know through their website that they offered Xtend Barre. I was game for something different than the usual yoga classes and the trial offer was really attractive at only $49 for the first three classes in your first week. So that was how I started out at Upside Motion as a fully paying customer!
I started coming back for more classes as the weeks went by and got many of my classmates and girlfriends to join me. In my opinion, Xtend Barre is just the perfect workout to wind down after a long day of sitting in classes! Think great music, cardio, and dance. It's basically day-partying! And that was when I decided to approach Upside Motion for a collaboration. There's nothing better than doing what I love and being able to share that with my readers on my blog. Why keep all the good stuff to myself!
So… What is Xtend Barre?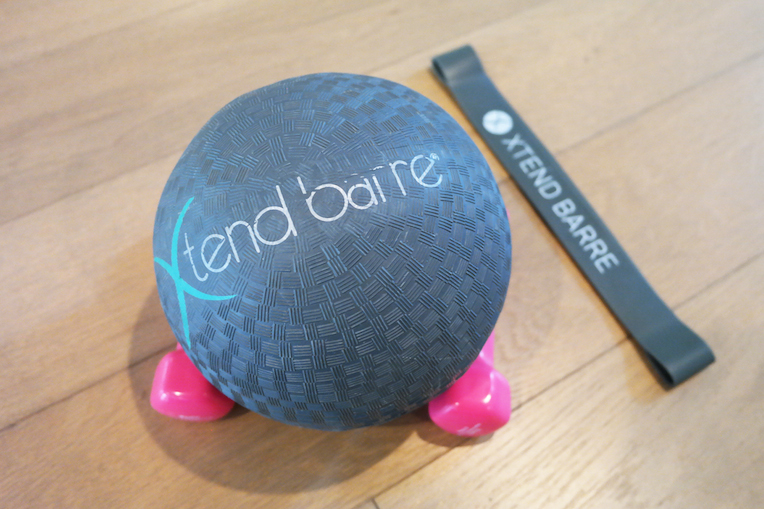 Xtend Barre is Pilates and dance amplified. It brings in elements of dance, ballet and Pilates to create an adrenaline-fueled workout that strengthens, lengthens and chisels the body. Each class features an elegant yet energetic combination of movements that enhance flexibility, improve balance, and challenge the core. We take pride in our clients' sweat and guide them to jaw dropping results by doing everything we can to keep their bodies on point in the studio and beyond. – www.xtendbarre.com
Day-partying, like I said. Love me a great workout!
I'm not going to lie though, Xtend Barre is intense and I sweat buckets and still feel the burn every single time. But of course, that is exactly what keeps me coming back. Every Xtend Barre class that I have had with my favourite instructor, Beatriz, starts off with light weights (By the way, the weights are pink! #love) that work out your entire upper body – shoulders, biceps, triceps, chest, and back. We then move on to core with more push up and planks and then to the legs where the ballet part of Xtend Barre comes in.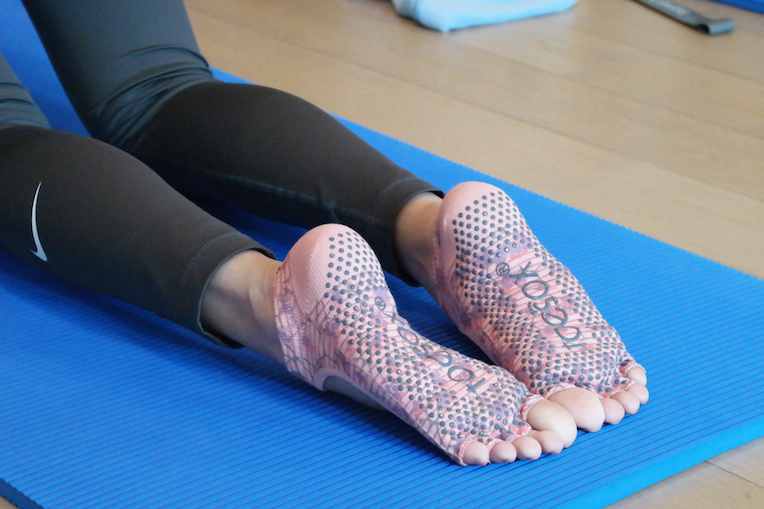 Totally unrelated but Toesox are awesome… How cute are my limited edition Cherry Blossom ones!
So here are some photos from my barre class with Beatriz. You can't see it because I'm faking it all the way for the photos (which is also the only reason I'm wearing mascara to work out) but I was really sweating and shaking from the poses because Beatriz never ever cuts you any slack!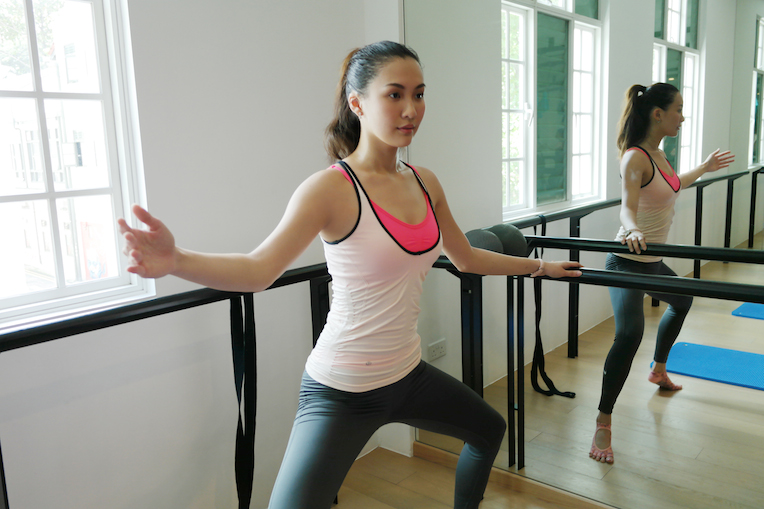 Heels off and plié!
And there's the ballet part of Xtend Barre!
The dreaded ball… It's a love hate relationship. It's really really really works out your glutes (Ouch!) but hey, glutes!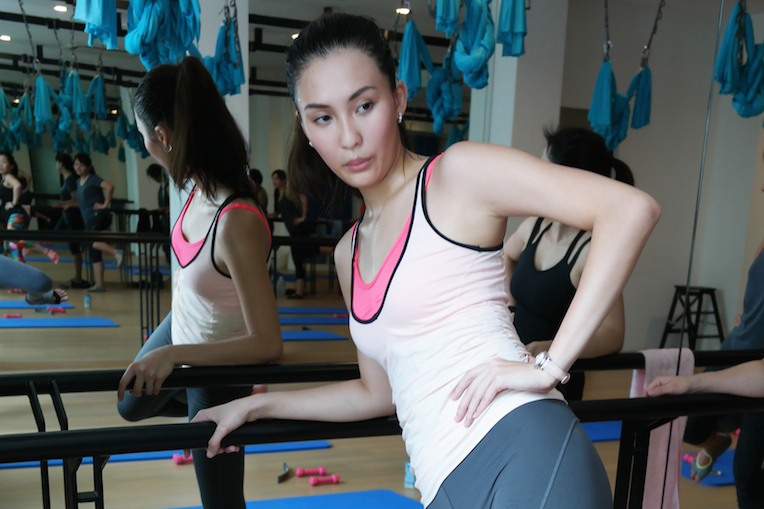 And this is me desperately trying to keep up.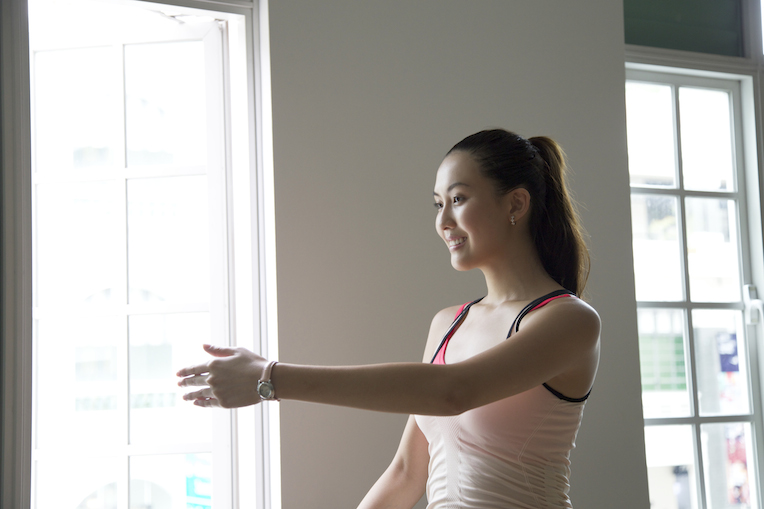 All smiles because it's almost over!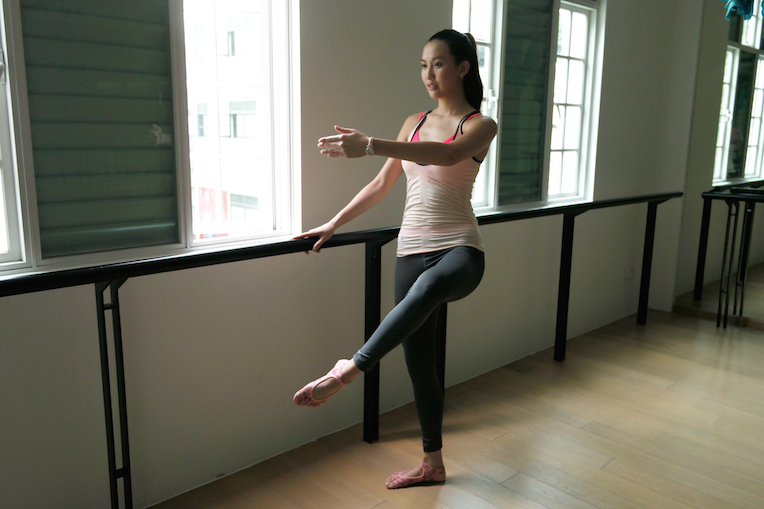 And then of course the best part of the entire class… The stretching part! #workoutover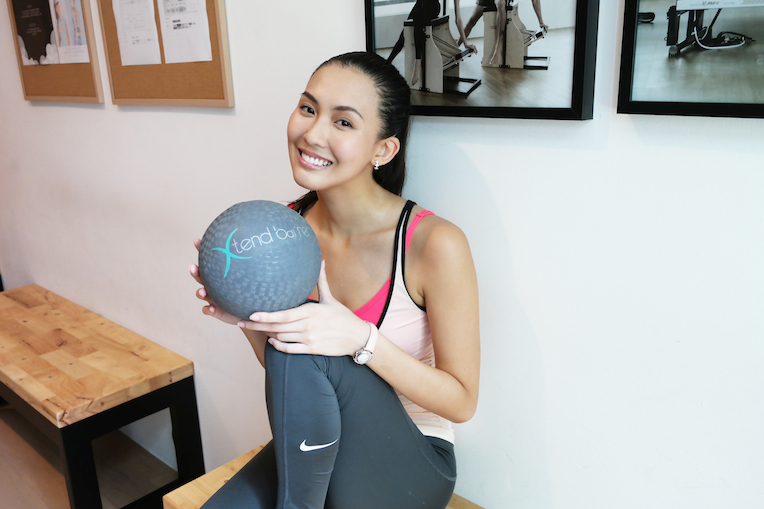 So I have been going for Xtend Barre at Upside Motion for about six months now and I truly enjoy the classes. I also love what Xtend Barre is doing for my body! My arms are toned, my glutes and legs are more sculpted, and most importantly, I look better in whatever I wear! Girls can always use a booty workout. In my opinion, strong looks better than skinny! And of course, working out is always great because a good cardio session wakes me up but yet relaxes me, and generally gives me more energy to last me throughout the day. What I like best about Xtend Barre? That it manages to squeeze cardio and whatever you can do at the gym into an intense one-hour long session!
Like I was saying, these days I try to alternate Xtend Barre at Upside Motion and weights at the gym. I try my best to do two Xtend Barre classes a week, and then two sessions at the gym with free weights. I am definitely stronger and more flexible than I was six months ago and than I have ever been in my life. I am turning 23 this year, and if I want to look anything like Sandra Bullock at age 51, I think it's about time I start taking good care of my health and body. Starting with Xtend Barre!
Visit www.upsidemotion.com for more information on Xtend Barre, Pilates, or Antigravity Aerial classes.
View the class schedule here!
Orchard Shopping Centre
Tel: +65 67372979
321 Orchard Road, #04-05
Singapore 238866
City Hall Studio
Tel: +65 66366859
36 Armenian Street, #02-03
Singapore 179934